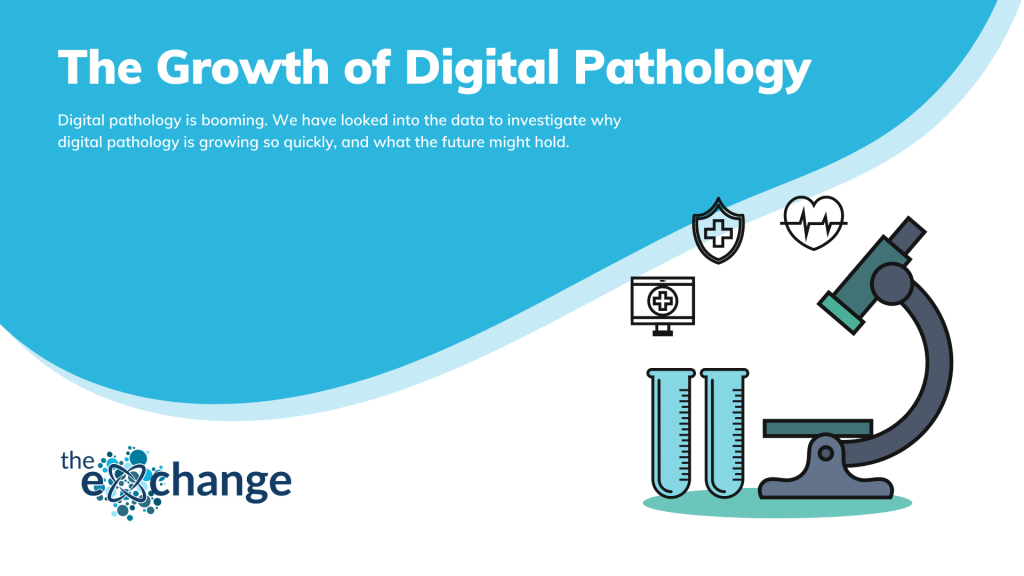 The Growth of Digital Pathology
Digital pathology is booming. Increases in the uptake and advances of technology has led to the spotlight being shone on digital pathology – a trend that is only set to continue as experts predict the field will double in size between now and 2027.
We have looked into the data to investigate why digital pathology is growing so quickly, and what the future might hold.
Why is Digital Pathology Growing?
The main reason for the growth of the market is the demand for faster diagnostic tools and increased efficiency across the sector. As populations age, the prevalence of cancer and chronic conditions has grown, and this has – in part – caused the higher demand.
Covid-19 saw a drop in the number of pathological tests carried out worldwide as hospitals and healthcare focused on the pandemic, however this is expected to rise again this year. In fact, digital pathological solutions for remote access to patients' diagnostic tests are expected to rise in demand over the coming five years.
What Does the Digital Pathology Market Look Like in the UK?
Digital pathology in the UK is following the same trend as worldwide, with demand for talent very high across the country. The number of professionals in this field has grown by 20% in the last year, but talent remains very hard to hire as the calls for digital pathology professionals continues to grow.
Organisations such as Leica Biosystems, AstraZeneca and NHS Trusts are devoting resources to boost their talent pool in this area.
The Future of Digital Pathology
Digital pathology is set to continue its upward trend for years to come. This is partly due to the advances in artificial intelligence (AI), which will help to improve the digital pathology offering. It is expected that AI will enable more personalised treatments, improve efficiency, allow for more accessible technology and ensure that more time is devoted to cases.
In addition to this, the use of quantum computers rather than traditional computers for the storage of data will allow the capacity of libraries to grow, ensuring that the storage technologies increase at the same rate as the uptake of digital pathology itself.
It is an exciting time for digital pathology, as more and more organisations invest in it as a way to improve outcomes for patients, whilst also increasing efficiency. This growth will be sustained as technology continues to develop.