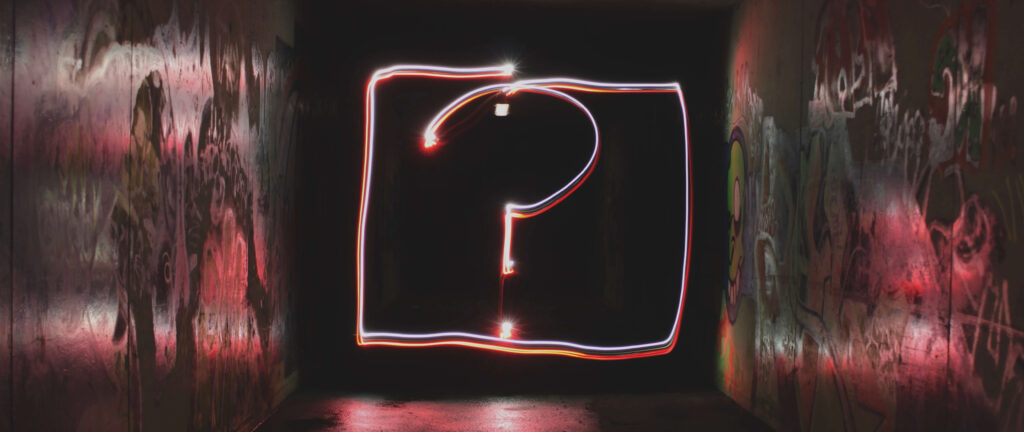 Security clearance FAQs
Following our recent blogs on how to get DV security clearance and how security clearance can boost your IT career, we've received a lot of questions from IT professionals interested in exploring jobs in defence, aerospace and national security industries. What better way to answer them all than in a security clearance FAQ blog?
Recap – what is IT security clearance?
Security clearance is a form of vetting that, if passed, allows you to have access to sensitive government information, systems, software and personnel. Accordingly, it's a requirement for many IT security vacancies.
Security clearance – frequently asked questions
IT professionals unfamiliar with security clearance, naturally have many burning questions about the requirements, the process, and maintaining security clearance going forwards. So, let's take a deeper look.
What are the different types of security clearance?
There are three main types of security clearance in the UK:
Developed Vetting (DV) – this is the most common requirement for IT professionals and is necessary for those who will have long-term, frequent and uncontrolled access to top secret information.
Security Check (SC) – this is required for positions that involve long-term, frequent and controlled access to sensitive information.
Counter Terrorist Check (CTC) – this is needed for those working closely with public figures or those requiring unsupervised access to military, civil, industrial or commercial establishments that are at particular risk from terrorist attacks.
Who must complete security clearance?
Permanent IT professionals and contractors who require access to top secret information must complete security clearance to work in certain roles or on certain projects. This will normally be mentioned in the IT security job vacancy.
What level of clearance do I require?
The level of security clearance required will depend on the information you need to access as part of your role, and will be determined by the employer.
Can I obtain security clearance on my own?
No – to undergo security clearance, you must be sponsored by either an employer that works specifically within the national security and defence industry, or the Ministry of Defence (MoD) / Intelligence Agency authority responsible for the particular project. This means that you must be contracted, or in the process of being contracted, to work on Central Government classified projects or with MoD Intelligence Agencies.
Who decides whether I pass security clearance?
The National Vetting Agency, which completes your security clearance process, decides whether or not to approve your clearance. The decision will be passed to your sponsor, who will confirm the outcome.
What questions will I be asked at the interview?
DV security clearance involves a face-to-face interview with the government's vetting provider, UKSV. Questions asked at the interview will cover a wide range of personal topics about your life, your character, your family background, previous and current relationships, experiences of drug taking, financial affairs, hobbies, travel, political views and more. The questions can be intrusive but should not be uncomfortable, and you will only be asked questions necessary to understand your loyalty, discretion, honesty and vulnerability to bribery and blackmail.
Why do I need to undergo a financial check?
Financial difficulties, whether in the past or present, could make you vulnerable to financial intimidation. You will be required to complete a financial questionnaire and authorise checks with the credit reference agencies, but you should not be worried about mortgages or credit cards used for monthly living expenditure.
What will my references be asked?
Your referees will be invited to a face-to-face interview where they will be asked questions about you and your character. This is to provide the vetting officer with an overall picture of you.
Will a criminal record prevent me from gaining security clearance?
Not necessarily. Serious convictions will result in you either failing or being advised not to apply as you will fail the pre-vetting questions. Security clearance applications are treated on a case-by-case basis, and any criminal record will be considered in light of the circumstances, the age of the offence and your age at the time. Failure to disclose a criminal record will, however, prevent you from gaining security clearance.
How long must I have lived in the UK for?
The UK residency required depends on the level of security clearance and ranges from five to ten years, to having been born and raised in the UK.
How long does my security clearance last?
Most security clearance applications are for a fixed period of time determined by the sponsor, provided that you remain within that role. If you leave the position, DV clearance can remain live for up to 12 months at which point it lapses, and the clearance process must start again if required.
Can I transfer my security clearance to another employer?
Depending on the companies involved, it may be possible in some cases for your security clearance to be transferred to another employer. If this is not possible, then you must re-obtain security clearance.
Can I appeal the refusal of security clearance?
No – the government vetting team determines the outcome of your application and if you fail, there is very little reason (if any) as to why you should go into the depth and sensitivity of personal information that you have provided again.
How do I get a security cleared job role?
You can see what current security cleared jobs we're recruiting for in our latest IT security vacancies list here, and, if you don't see something you like, get in touch and we can start searching for you.
---