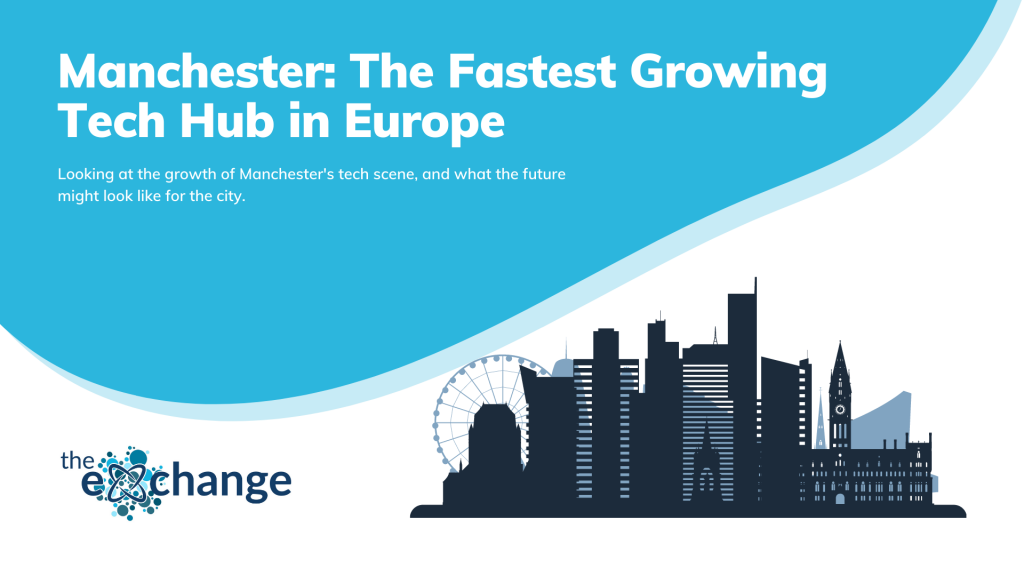 Manchester: The Fastest Growing Tech Hub in Europe
In 2019, it was announced that Manchester has become the fastest-growing tech hub in Europe, with £527m of funding being funneled into Manchester tech companies. This was over three times the amount of investment received in 2018.
With Manchester leapfrogging cities such as Cambridge and London to become the fastest-growing hub in Europe, we have investigated the successful companies that are situated there, the talent that lives there and what the future looks like for Manchester.
Success Story – The Hut Group
The Hut Group had already been going from strength to strength before its floatation on the stock market in September 2020, where it raised £1.8b in the largest floatation by a tech company since 2015. It continues to grow, with a year-on-year employee growth of 169%, despite the pandemic.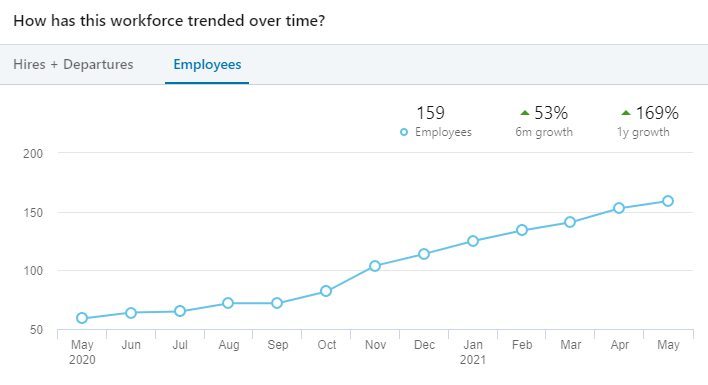 With staff skilled in Linux, Cloud Computing, SQL and more, it is a stalwart of the Manchester tech scene and the source of much motivation for smaller companies in the area.
The Hut Group was set up in 2004 by Matt Moulding and John Gallemore and, following the development of a £1b office space near Manchester Airport, now has plans to provide jobs for up to 12,000 people.
A City of Startups
Manchester is attractive to startups thanks to its supply of graduates from the universities, lower running costs compared to London, well-connected transport and the plethora of other startups available for collaboration and mentoring.
The city is home to many award-winning startups such as Padoq, Peak, Airtime Rewards and Street Group. These companies are attracting talented employees thanks to their fresh company visions, superb working environments and competitive salaries.
Talent Growth
Manchester's pool of tech professionals continues to grow, with a sustained increase in the number IT workers available in the region. However, demand continues to be extremely high with job postings continuing to rise for the sector.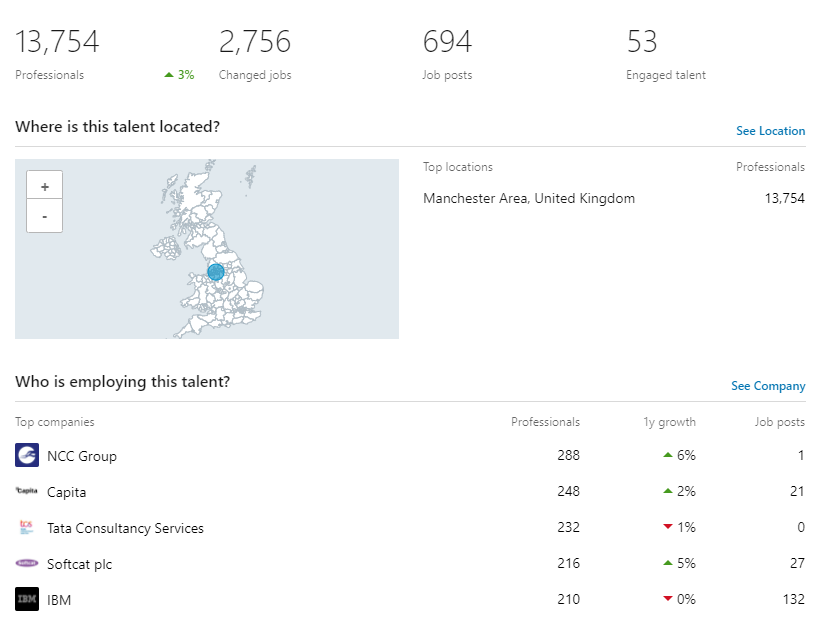 Manchester is gaining talent from other cities, including Liverpool and Sheffield, reflecting the fact that opportunities in the city are plentiful.
Ensuring that there is enough talent in the region will always be a struggle – as is the case with any area that sees considerable growth. Remote or hybrid working capabilities may well open businesses up to talent from further afield, providing a wider talent pool for those struggling to hire.
The Future for Manchester's Tech Scene
Growth of the tech sector in Manchester has continued despite the pandemic, with companies both large and small seeing significant expansion and investment. This is only set to carry on as the region recovers from the turmoil of 2020.
Aside from this, Manchester is currently home to six of the UK's 14 digital unicorns – an astonishing 43% (and 35% of Europe's unicorns). With the clamour and growth of the industry, there are many more tech companies in the region hoping for that status.
2022 is set to be an exciting year for tech companies in Manchester and across the North West.