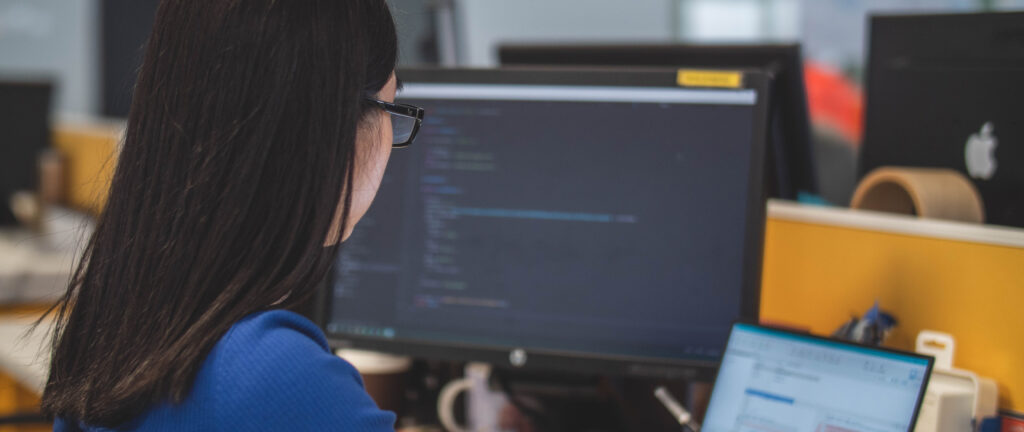 9 promotion-winning characteristics of DevOps professionals
With senior DevOps jobs climbing an impressive 97 places in job popularity over the past twelve months (with an equally impressive average salary of £72,000), the opportunities for career progression are not only bigger than ever before, but they're also more competitive than ever, too. The once unknown career move has fast become a popular career path, with certain characteristics proving more successful in helping candidates win promotional DevOps job opportunities.
Our DevOps recruitment consultants at Evolution, have put together the top characteristics they see securing DevOps candidates across the UK and Europe, the promotion of their dreams. So, in no particular order:
1. You bring value beyond the IT department
As you know, DevOps is all about collaboration. It's no surprise, therefore, that the top DevOps engineers can demonstrate their ability to bring incredible value to businesses as a whole through examples on their CV and during the interview process. Your positive attitude and outstanding communication skills enable you to bring teams together, silos down and get projects through the door.
2. You think about the bigger picture
What separates senior DevOps engineers from regular DevOps engineers is big picture thinking. High-rising DevOps candidates are company-focused and never lose sight of the transformational goals at an enterprise level. Furthermore, you're customer focused – presenting problems to solutions and seeing projects through to the end, rather than viewing yourself as just part of the supply chain.
3. You're slick
From your day-to-day organisational skills and your ability to manage multiple projects across multiple teams, to having a two-page CV highlighting your achievements and an interview technique demonstrating your exceptional business value – you present a professional image that companies want on their leadership team. Importantly, you know where you want to be and have a career plan of how you are getting there.
4. You push your technical abilities
While soft skills are important, you're still widely curious about new technologies and tools and have a proven ability to get down and dirty, learning new techniques and keeping your knowledge up-to-date. You also have a broad understanding of things such as source control (like Bitbucket, SVN and VSTS), Cloud (Azure, AWS and OpenStack), container concepts (such as Docker and LXD), orchestration (like Swarm, Kubernetes and Mesos), deployment automation and orchestration (such as Jenkins and Octopus Deploy), continuous integration (such as Bambo and Jenkins) and infrastructure automation (such as Puppet, Chef and Ansible).
5. You push your team
Whether you already have management experience, or that's your next goal, you have plenty of examples where you've inspired, influenced and driven teams – whether that's in your department, across your organisation or outside of work. Your project management skills are second-to-none, and in a team situation, you emerge as a natural leader.
6. You're hungry for more
One of the crucial characteristics that employers look for when recruiting for a senior position is hunger. In your current position, you seek out challenges, projects, responsibility and opportunities to make a real business impact. You ask questions, learn from feedback, use your own time to develop personally and revel in complex problems.
7. You're more than just technical
Senior DevOps positions come with additional responsibilities, insights and metrics. You seek out opportunities to develop your leadership skills (whether that's in your role or outside of work), you get involved in decision making, you understand strategy, and you're constantly generating new ideas to improve efficiencies, performance and engagement.
8. You're one step ahead
DevOps is a fast-changing industry, but you're already ahead of the game. You're implementing DevSecOps processes into your work, using tools such as Titanium, InSpec, Plunk, Checkmarx, Metasploit, FireEye and Contrast Security. And, you're always looking for ways to automate manual tasks using scripting languages such as Rush, Bash, Python and Shell.
9. You know who can help
At Evolution, we're specialists in Senior DevOps positions across the UK and Europe – helping DevOps engineers find their next career-advancing job opportunity. We work with you to identify where you want to be and provide practical advice on how to get there, including matching you with the best DevOps jobs out there. If you've got an itch for a DevOps promotion, let us know.
---