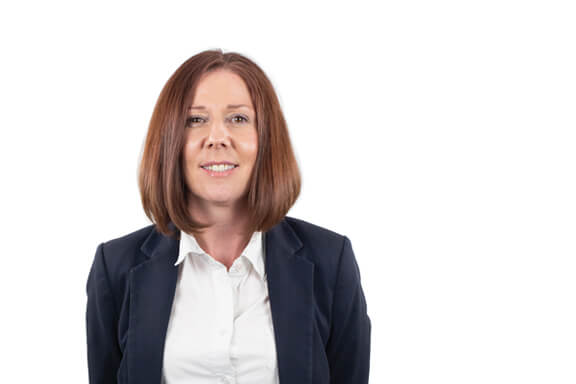 Divisional Contract Director
Bernadette Clarke
About me
I am responsible for the operational management, growth and development of the UK Contract Operation for Evolution, and I also sit on the UK board.
My role is to lead and guide the team, whilst providing the best possible customer service to our contractor and client base. We pride ourselves on our customer service, it's something that's very close to my heart and we embed this into everyday life across the team.
I joined Evolution after spending the previous 6 years at Rullion and 9 years prior to that at Morgan Hunt. During my 6 years at Rullion, I progressed from a client development role through to managing teams within Development, Testing and Data. I enjoyed providing excellent delivery to our customers and investing in developing the team. I hired graduates or consultants with little or no experience and trained these individuals to become high achieving consultants in their own right.
I spent 9 years at Morgan Hunt which was the first business I worked for in recruitment. I started as a trainee and quickly progressed up the 'ranks' to Senior Consultant, Team Leader and through to managing a team. I opened two further regional offices for Morgan Hunt, and launched new divisions and helped build the company's excellent reputation as a market leader within the Public Sector in the northern market.
I studied Food and Nutrition at Liverpool John Moores University and during my early career I worked in various roles from PA to the Vice President of JP Morgan in Sydney to Sales Co-ordinator for a 5 Star Hotel in Queensland, New Zealand. This role involved selling adventure activities from bungee jumps and sky dives to canyon surfing and jet boating.
I have three children; Zak is nine and my twins, Sebastian and Willow, are nearly seven. I like to be involved in school activities and tend to support on fun runs and school fairs. I am involved in a running club and recently ran the Manchester Half Marathon. I take part in Tough Mudder annually having successfully completed the last three.
Holidays are also very active in our household and we tend to enjoy skiing and snowboarding holidays more than sunny ones. Our ideal weekends would be spent on a long dog walk with Daisy our border collie before having a nice pub lunch.