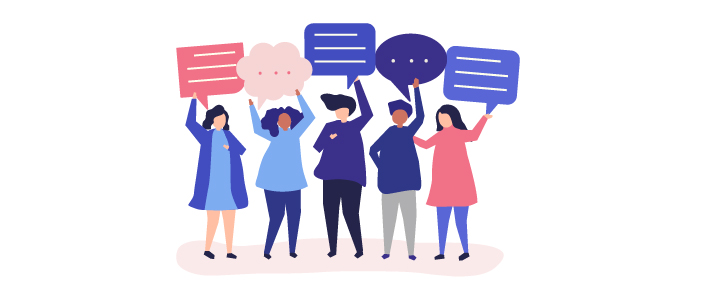 Tips for developing effective communication skills
Hungry to succeed in your career? By having excellent communication skills, you will be one step closer to your goal. Being an outstanding communicator will not only make you more effective at college and your job, it's essential as you go up the career ladder and take on management duties.
Here are 5 tips for effective communication skills:
Be approachable
Use a tone of voice that shows positiveness and warmth, and take a forward-looking stance. By doing so, you will be seen as accessible and promote the other party during discussions to open up to you.
"Smile like you are a winner and you will win over people around you. Smile."
― Janna Cachola
Listen actively
Pay attention to the individual you are communicating with and maintain eye contact at all times. This way, the other party will feel that you are truly interested in what he/she is sharing. Also, ask appropriate questions throughout the discussion to show that you are listening actively.
"One of the most sincere forms of respect is actually listening to what another has to say."
― Bryant H. McGill
Being succinct
It is essential for efficient communication to be clear and concise. If you're conducting a lecture or doing a pitch, get acquainted with the points you want to express and rehearse well in advance so you can express your messages with confidence and clarity.
Tell a story
Be expressive and engage your audience by exchanging personal experiences through storytelling. This is a wonderful way to connect more personally with your target audience.
"The stories we tell literally make the world. If you want to change the world, you need to change your story."
― Michael Margolis
Be empathetic
The capacity to empathise with others' emotions and condition will help you built trust in a relationship.
"Leadership is about empathy. It is about having the ability to relate to and connect with people for the purpose of inspiring and empowering their lives."
― Oprah Winfrey