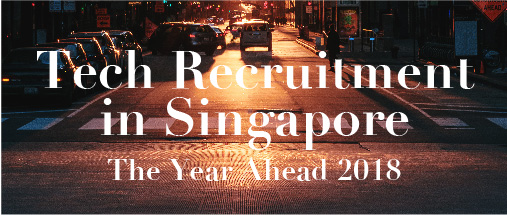 [Free eBook] Tech Recruitment in Singapore: The Year Ahead 2018
Globally, businesses are becoming more data- and technology-driven. It is not just the tech companies, but also traditional companies looking to move their services online in a bid to stay competitive and meet the customers' evolving demands.
All these have led to a surge in demand for tech talents. With companies competing for the same skill set, the demand for talents is high and this has been driving salaries for this group of professionals higher and higher over the years.
However, it is not just about the money. Top tech professionals look at other factors too when they are considering a move. This means that start-ups that find it hard to offer higher salaries than the big players still have a chance to stand out in the market.
In this ebook, you get a comprehensive look at
Emerging trends that will impact tech recruitment in Singapore in 2018
Developments, within government and private sectors, that will have an influence on tech recruitment
Ways that will enable both established and young companies to stay ahead of the talent game
Download the free ebook by filling the download form below.
You might also be interested in our free eBook "The Complete Guide to Improving Your Candidate Experience". Download it here.