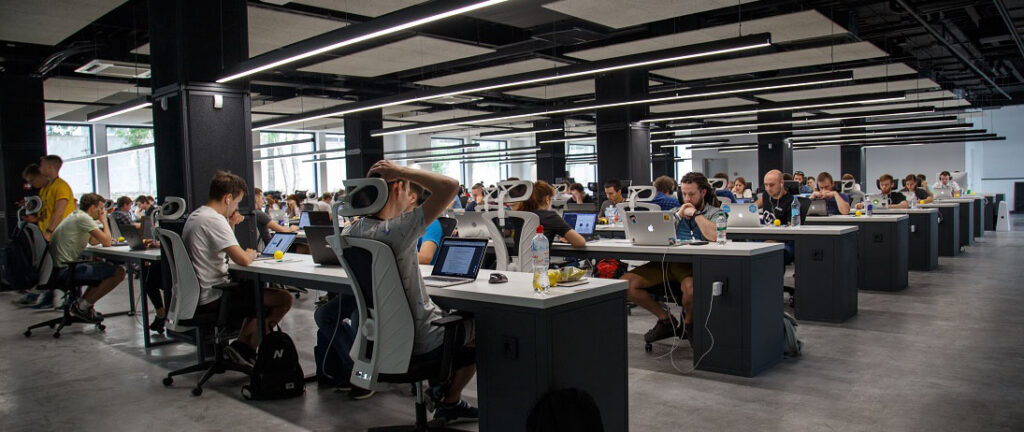 Top Tips For Developing Your DevOps Career
DevOps candidates are in high demand and that demand looks set to continue, as the sector is increasingly being recognised as the driving force behind high performing organisations. But for those DevOps practitioners who have fallen into this new branch of IT, without a clear-cut career path, the road to career progression can look a little unclear.
At Evolution, many of our recruiters specialise in DevOps jobs, this means that we know exactly how you can prepare for the next stage in your DevOps career.
Strengthen your programming skills
While DevOps is more about mindset than technical ability, being able to code (or read code) in a variety of languages is a skill that businesses are citing as currently lacking in candidates. Ensure that you are up-to-date with languages such as Python or Ruby, ready to set yourself apart from the competition.
Know the latest tools
While businesses won't expect you to be an expert in all of their systems and applications, having hands-on knowledge of the latest tools will develop your skills and demonstrate your willingness to learn and aptitude for picking up new technologies. Get some practical experience of container technologies, third-party APIs and configuration management tools such as Docker, Puppet, Chef or Jenkins.
Work on your soft skills
Soft skills are a priority when it comes to DevOps and can progress you from entry-level to senior-level. Actively seek out opportunities that will test skills such as communication, teamwork and problem solving, while developing your leadership and strategic abilities. Projects using these skills are also great to bring up and reference during in interviews.
Stay up-to-date
DevOps employers look for candidates who strive for personal and professional development, because keeping on top of emerging technologies and trends is what separates great DevOps candidates from their competition. Attend events, talks and CPD sessions to continue learning, build your network and become part of the DevOps community. Always be on the lookout for ways to improve yourself and your knowledge.
Develop commercial awareness
Senior DevOps engineers confidently work across teams and projects. Look for opportunities to develop your business knowledge by working with different departments in your current role to understand how they fit together and to facilitate collaboration and communication.
Sign up with a specialist recruitment agency
DevOps is a niche area – embrace that by using a niche employment agency. At Evolution, one of our IT recruitment specialisation is DevOps. We understand what businesses are looking for in their next DevOps vacancies and the career paths that other DevOps practitioners have taken. We can work with you to identify your next step, provide practical advice on how to get there and bring you the latest suitable roles.
Get in touch
If you would like to discuss any of the above in more detail or want to get started on developing your DevOps career with the help of Evolution, please contact our DevOps team.
Love this article? Share it!