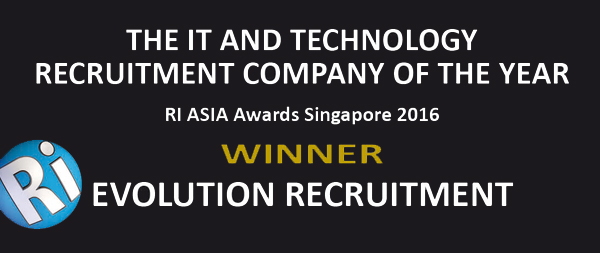 The IT & Technology Recruitment Company of the year – 2016
Continuing a great year across the globe, we're happy to announce our latest award win:
The IT and Technology Recruitment Company of 2016
The Recruitment International Awards is the world's largest recruitment awards programme.
Recognition for our innovation and best practice in Singapore reflects the progress we're making in the region.
We'd like to thanks our clients and candidates for their continued support.
For further information, please contact Chris Hopkins, Regional Director APAC