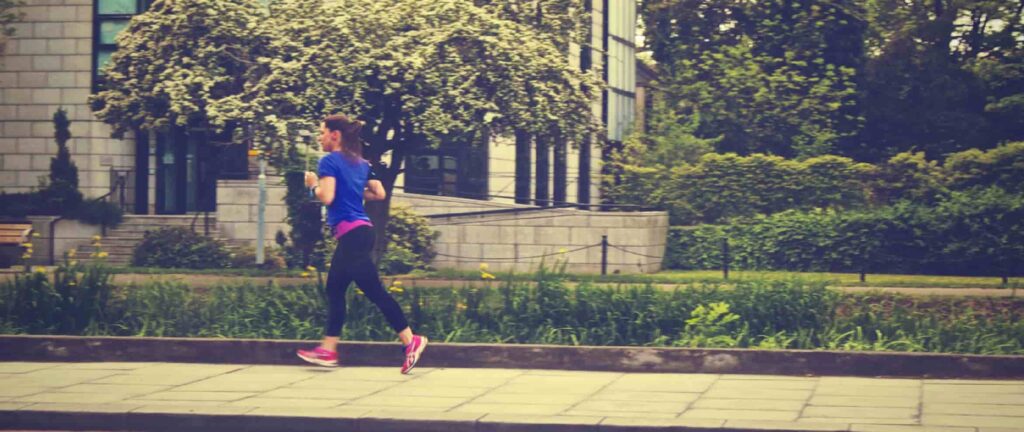 Improving your employee engagement with a workplace wellness programme
For years, Employee engagement has been known to be important for productivity and happiness in the workplace. Numerous studies have demonstrated the positive impact of employee engagement on the company's bottom line. It is no wonder companies are pouring investment into initiatives designed to enhance their employee engagement. Of these, the workplace wellness programme is a favourite among young tech start-ups.
Wellness programmes are corporate programmes designed to give employees the incentives, tools, social support and strategies to adopt and maintain healthy behaviours. Such programmes typically include 1) wellness screening activities to identify health risks and 2) interventions to reduce risks and promote healthy lifestyles. They are mainly aimed at reducing risky behaviours such as inactivity, poor nutrition, tobacco use and frequent alcohol consumption, which ultimately lower risks of "lifestyle diseases" such as diabetes and heart diseases.
Benefits of a workplace wellness programme
1. Participating in a wellness programme makes people more engaged. Being involved in an activity together helps bond colleagues outside of a work setting. This ultimately has an impact on employee engagement since having a close friend at work as been shown by research to be a significant factor in encouraging employee engagement.
2. Having a workplace wellness programme demonstrates that the company cares about its employees' well-being. This creates a reciprocal relationship that can improve employee's commitment to the company.
3. Wellness programmes help employees adopt and maintain healthy behaviours and this can lead to lower health risks and hence reduced health care costs for the company. In a study done on 267 individuals over a two-year period, a well-structured workplace wellness programme led to increased frequency and volume of exercise and consumption of vegetables and fruits. In another study by Harvard, it was shown that the costs to employers from health-related lost productivity dwarf those of health insurance.
4. Wellness programmes improve employee recruitment. For employees who are looking to move, policies and perks such as flexible work hours, on-site gyms, healthy eating programmes and childcare facilities are important considerations when searching for their next role. Likewise, an article by Harvard Business Review revealed that young job seekers look for jobs that support their personal needs and goals. https://hbr.org/2016/05/what-millennials-want-from-a-new-job
Tips for designing a health and wellness programme
1. Plan well
For the wellness programme to be relevant, effective and sustainable, you'll need to approach it with a good plan. Consider taking these steps in the initial phases of your planning process:
Step 1: Identify key drivers that would motivate employees to participate. These can be monetary rewards or opportunities to get to know colleagues better. A wellness programme essentially introduces lifestyle changes to the employee's usual routine and these are notoriously hard to implement. Hence for the programme to be successful, there's a need to understand what would encourage employees to participate in it.
Step 2: Conduct a short survey to find out the health risks employees are concerned with. With the data, you can then determine the type of company support or activities they require. For example, if majority of them are concerned with workplace stress, you can consider running a mindfulness class.
Step 3: Determine how you will measure the success of the programme. These measures can be related to employee engagement, health and productivity. This data is useful for justifying the investments made on the programme.
2. Tap on community resources
The Health Promotion Board (HPB) offers subsidised programmes such as smoking cessation programme and mental wellness programme. If your company employs more than 200 employees, you can tap on a grant provided by the Workplace Alliance for Health Scheme.
3. Involve all employees
Let employees be involved so that they would become champions of the programme. For example, you can get them to vote for the activities they want to participate in or the types of healthy snacks they want in the pantry. Rather than having a common basic health screening plan for all employees, allow employees flexibility to top-up and choose a plan that most meets their needs. By letting the employees have a say, the wellness programme becomes more personalised and relevant for the everyone.
4. Publicise, publicise, publicise
Actively promote your workplace wellness programme so that it'll not lead to under-utilisation. Use impactful approaches such as internal emails, social media channels and regular leadership briefings to remind employees about the wellness activities. Remember to promote this externally to potential candidates too so that they know about these benefits.
Finally, it is important to understand that not all colleagues will be excited about the new wellness programme. Do not be discouraged – it is not uncommon to have less than 100% participation for the activities especially in larger organisations. Listening to employees' feedback about the activities will help you improve the programme over time.
In case you've missed other articles by us on Employee Engagement. You can find them here:
Want to improve workplace performance? Start with employee engagement
Top 3 drivers of Employee Engagement
5 Most Common Ways to Measure Employee Engagement
Love this article? Share it!