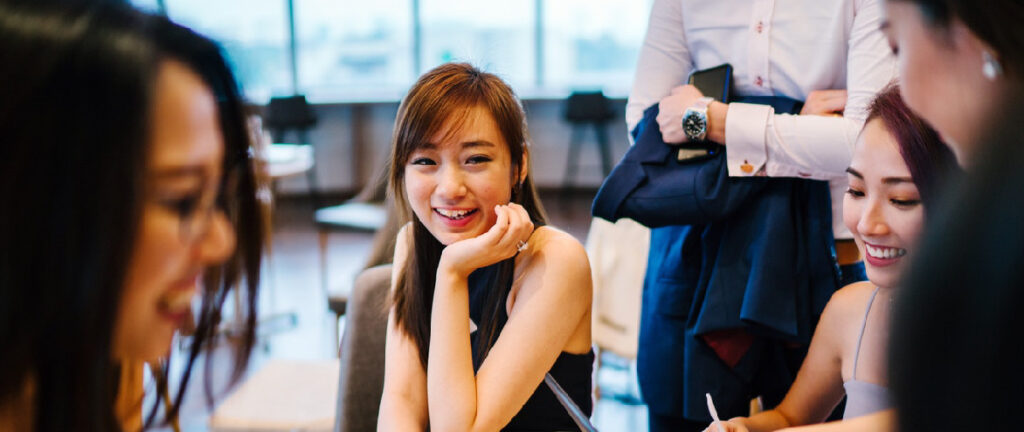 Hiring technology talent in 2019? Four trends you need to know
Recruitment trend 1: Shortage of tech talent in Singapore continues
The demand for technology talent continues to soar while the market remains tight with mostly passive candidates. In Evolution's recent study on information technology (IT) professionals in Singapore, we found that 72% of the 415 IT professionals surveyed were not actively looking for a new job.
In 2018, we saw businesses become more data- and technology-driven. This did not just happen only at technology companies, but also at traditional businesses that have embarked on digitalisation and moved their services online to stay competitive and meet customers' evolving demands.
According to Asian Correspondent, the number of job postings on Indeed for roles in cyber security, data science, machine learning and robotics increased by up to 700 percent from 2016 to 2017.
The following table shows the percentage increase in the number of job postings over the two-year period (Data from Indeed).
Apart from robotics which saw the number of job searches increase more than the number of job postings (64 percent versus 30 percent), the other specialisations saw the increase in job postings far exceeding the increase in job searches. There was "negligible" growth in job searches for cybersecurity and the interest in jobs in machine learning and data analytics was "nowhere near the growth in demand".
With companies competing for tech talent in a candidate-short market, salaries in the technology sector is expected to continue rising in 2019. In both 2017 and 2018, technology sector salaries increased by 4%. In 2019, this 4% hike in technology salaries is expected to continue.
In such a competitive environment, it will be tough for businesses to find good tech talent without more aggressive recruitment strategies. As Evolution's data suggests, 50% of IT professionals are open to opportunities if the right one comes about.
What this means for companies hiring tech talent
Companies will benefit from 1) a "hunting" rather than traditional "fishing" tactic of posting job advertisements and waiting for candidates to "bite", and 2) knowing what IT professionals really want and enhancing their employer value proposition in an informed manner.
Recruitment trend 2: IT professionals value flexible work hours
In 2019, the importance of offering flexibility on work hours can no longer be ignored by employers. Data from our study shows that IT professionals in Singapore value flexible work hours. "Flexible hours" is an important consideration for 40% of respondents when they are accepting a job offer. On the other hand, "Lack of flexible hours" made 16% of respondent consider changing jobs.
The Singapore government have shown its support for the implementation of flexi-work arrangements in workplaces. In 2016, the Ministry of Manpower reported that the number of firms offering flexi-work arrangements rose from 70 percent in 2015 to 77 percent in 2016. Consequently, these firms have seen lower resignation rates and a higher proportion of full-time employees present in a five-day work-week.
In 2017, the Ministry of Manpower, National Trades Union Congress and the Singapore National Employers Federation jointly released a new Tripartite Standards on Flexible Work Arrangements. These developments show government support for better work-life balance for employees.
What this means for companies hiring tech talent
Employees value flexible work hours, and flexible work hours will increasingly be expected of employers. Companies will benefit from including flexible work hours as part of their core employer value proposition.
Recruitment trend 3: Majority of IT Professionals open to working at start-ups
In our study, we asked IT professionals if they were open to working at start-ups. 83% of respondents were not working at start-ups and of these, a large proportion (88%) were open to working at one.
This observation is not surprising, considering that Singapore currently boosts a thriving start-up ecosystem. From 2012 to 2017, the number of tech startups grew by 17 percent from 3400 to 4000, and venture funding grew from US$136 million to US$1.37 billion. Singapore has also seen the emergence of a number of unicorns, such as Grab and Lazada.
The number of opportunities available at start-ups are immense and IT professionals know this. Furthermore, start-ups offer a lot of room for professional growth and the opportunity to make an impact. These may be why even those not currently working at start-ups are willing to step outside of their comfort zone and consider a role at one.
Recruitment trend 4: Hottest jobs in technology are Data Scientists, Cyber Security Specialists, UX Designers, Digital heads
The demand for tech professionals in niche areas remains strong in 2019. According to Linkedin's report, the jobs that showed the steepest rate of growth between 2013 and 2017 were data scientists (17 times), cyber security specialists (5.5 times), user experience designers (3.4 times) and digital heads (3 times).
Data Scientist
Businesses are increasingly investing in professionals who can make sense of huge amount of data to offer financial or consumer insights.
There is severe shortage in data scientists worldwide, not just in Singapore. The main reason for this is that it takes a scarce combination of skills to become a successful data scientist.
Successful data scientists typically have a mastery of advanced statistical and quantitative methods and tools. They need to juggle new computing environments, languages and techniques for managing and integrating large data sets. Data scientists also need to have industry knowledge and business acumen to create models and solve real-world problems, on top of having superior communication and data visualisation abilities to explain their models and findings to others.
Key skills required include data science, machine learning, data mining, big data, Hadoop, data analytics, Matlab, management, e-commerce, business analytics
Cyber Security Specialist
In 2018, cybersecurity was thrown into the spotlight in Singapore after the city state saw its most serious breach of personal data in its history. The personal data of 1.5 million people, including the Prime Minister, was stolen during the cyber attack.
Increased awareness of the risks of cyber attacks is fuelling the demand for cyber security specialists.
Key skills required: computer security, information security, research, management, Cisco systems products, consulting and sales.
User Experience (UX) Designer
UX designers improve applications, develop websites or enhance a product's ease of use. According to the User Experience Professionals Association, UX includes every aspect of the user's interaction with a product, service or company, and involves elements such as layout, visual design, text, brand, sound and interaction.
UX design entails a mix of hard skills such as coding and prototyping, and soft skills such as analysis and collaboration.
Key skills required: User experience, user interface design, wireframing, web design, mobile devices, Adobe illustrator
Head of Digital
The emergence of digital heads may be due in part to more financial institutions investing in the online and digital space.
Heads of Digital typically lead projects in large companies and drive digital transformations, including taking a traditional business into the digital age.
Key skills required: Digital marketing, management, communication, leadership, digital strategy, digital transformation
What this means for companies hiring technology talent
Many of the jobs in technology only started emerging in the last few years. Instead of hiring based on job titles, companies seeking tech talent for emerging roles can better fill their talent pipeline by looking for candidates based on skill set.