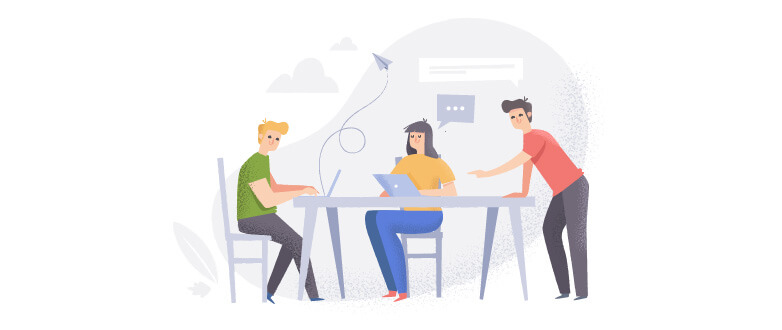 Hiring? Costs you need to know about when working with recruitment agencies
Recruitment is a time-consuming process that incurs high costs regardless of the size of your business, the position you're hiring for and the seniority of the position.
Recruitment incurs costs to the business even when there's an in-house team to manage the process. Time used for managing the process means less time for other tasks, for both the human resources personnel and line managers. Such costs include those associated with time spent on:
Writing job descriptions
Researching and posting the job openings on the right platforms
Perusing hundreds (and sometimes thousands) of job applications
Conducting pre-screenings
Arranging interviews
Managing employment offers
Preparing employment contracts
Conducting reference checks
…and everything else in between.
Despite these tasks being time-consuming, there's simply no shortcuts to them. Hence it's not surprising to see an increasing number of businesses engaging the help of recruitment agencies to get the job done. Furthermore, for positions and industries where good talent are in short supply, employers find it hard to attract talent from simply posting job advertisements. This is where recruitment agencies and head hunting firms can be really useful.
Engaging a recruitment agency in Singapore is very easy, but hiring a good one which you can trust to deliver consistently good quality hires can be challenging. If you're looking to outsource your hiring to a recruitment agency, there're certain aspects you need to take into account and one of them is cost.
How much do recruitment agencies charge? In this article, we take an in-depth look at what a recruitment agency does and the costs involved.
What is a recruitment agency?
A recruitment agency is a third-party company that is hired to find employees on behalf of companies that need them. Basically, the agency connects employers to people who are a good match for the job. These people may or may not be actively searching for a job. You may have heard of the terms "active candidates" and "passive candidates". The former refers to jobseekers who are actively looking for opportunities and the latter refers to those who are not actively job searching.
The costs of hiring in-house can go up to $5,000 per employee. These expenses include training and lost productivity due to time spent on advertising the job opening, screening, interviewing, and background checking, just to name a few. The estimate is merely the tip of the iceberg – in situations where the candidate who accepted the offer drops out, quits after just a few months of work, or is found to be a misfit after he or she starts work, the costs can be even higher.
For businesses, particularly small organisations, where time and manpower are already stretched thin, in-house recruitment pulls time away from your staff and this may have an impact on the company's bottom line. Using a recruitment agency may be the way to go. In order to maximise your investment, you should have a clear understanding of how recruitment agencies charge their clients.
Understanding Different Agency Fees
1. Contractor Fees – The fee for a contract worker (or contractor) consists of the contractor's salary and administrative costs for maintaining the contractor. These costs go towards preparing employment contracts, applying for legal documents for the contractor's employment, providing information for payroll (e.g. tracking leaves of absence and sick days), expense processing and claims, and the contractor's medical insurance. The amount you pay a recruitment agency depends on the industry and the position you're looking to fill and fees can vary greatly.
2. Contract to Permanent Fees – When a recruitment agency finds you a contract worker whom you later convert to a permanent hire, the agency will charge you a contract to permanent fee.
3. Contract renewal or extension – In case you want to keep a contract employee beyond the contract period, you can let the recruitment agency know before the end of the contract period. Some recruitment agencies allow an extension at no additional costs. Note that if you decide to offer a pay increment to the contract employee, the monthly administrative charges to the recruitment firm may increase if these are calculated as a percentage of the employee's pay. This would depend on your agreement with the recruitment agency.
4. Permanent fees – If you're looking to hire a permanent employee, the recruitment agency will charge you a fixed placement fee for each successful candidate. Like the other costs mentioned, the rates vary across different agencies. Some agencies charge a percentage of the hire's annual salary while some charge a fee amounting to 1-2 months of the successful hire's salary.
The placement fees may be paid in three segments depending on your agreement with the agency: 1) upfront, 2) upon providing a shortlist of candidates, and 3) upon the candidate's acceptance of your employment offer.
At Evolution Recruitment Solutions, we offer customised permanent and contract IT recruitment solutions for businesses of all sizes. Our relationship-driven approach to recruitment has won us numerous recruitment awards.
In addition, we are an executive search firm in Singapore providing search and placement services for executive leadership talent in the fields of IT and technology. We are also experts in senior management and C-suite recruitment and can help you source for talented, innovative and dynamic executives that share your company's vision.
Recruitment agency rates vary from agency to agency. Ultimately, it depends on the terms of agreement you have with your recruitment agency so it is best to work only with a reputable one. With Evolution, you are guaranteed to make the most out of your investment. Get in touch with us to discover more about your recruitment options.