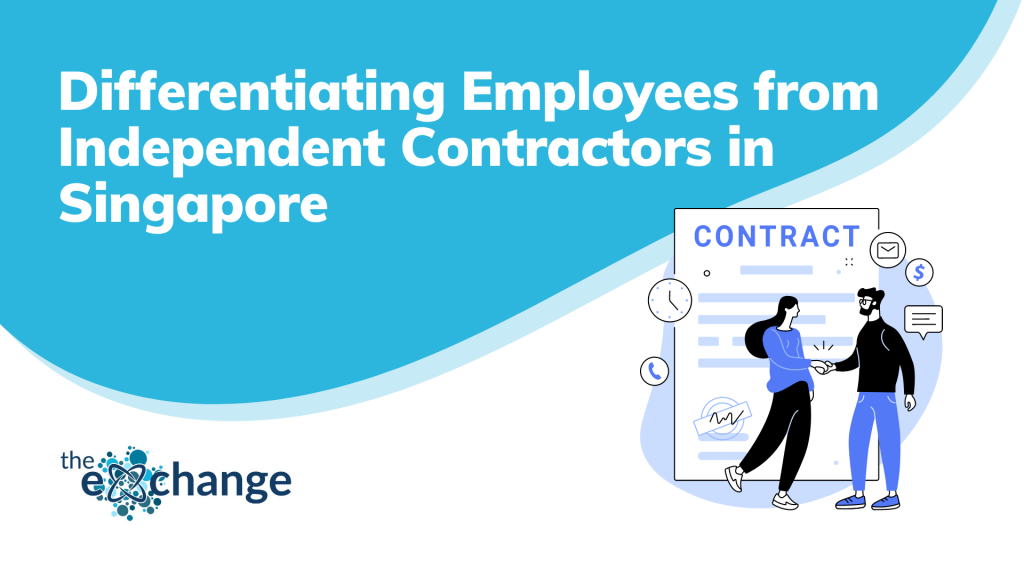 Employees vs Independent Contractors in Singapore
In general, persons engaged under a 'contract of service' are considered to be employees, while those who are engaged to work under a 'contract for service' are deemed to be independent contractors.
There is no single test for ascertaining whether someone is an employee or a contractor, but there are some key points that help to define whether someone is an employee or an independent contractor.
Employees vs Independent Contractors
There are several ways to determine if someone is an employee or a contractor. Some of the most common are:
An employee will be subject to the employer's rules and regulations in the workplace and may be subject to disciplinary actions if they breach the employer's rules. An independent contractor on the other hand will not be subject to such discipline.
An employee will be expected to devote their time and attention exclusively to the employer during the hours of work, but an independent contractor may have more freedom to work for others.
An employee will usually be paid on a regular basis, while an independent contractor may receive lump sum payments.
The employer provides the tools, equipment and materials for carrying out the work for an employee, whereas an independent contractor will likely provide their own equipment.
Differences in Taxation
Employers in Singapore are responsible for paying contributions to the Singapore Central Provident Fund (CPF) in respect of employees who are Singapore citizens or Singapore permanent residents. An employee will be taxed on their full income, while an independent contractor can treat expenses as business expenditure and lower the taxes paid this way.
Other Differences
There are significant differences in both benefits and protections for employees and independent contractors. Under the Singapore Employment Act, some employees are entitled to benefits including annual leave, maximum working hours, public holidays and paid medical leave. Independent contractors are not entitled to these benefits.
Determining Employment Classification
If you have any queries about defining employment classifications, including the benefits of hiring employees or independent contractors, we are here to help. Please do not hesitate to contact us.