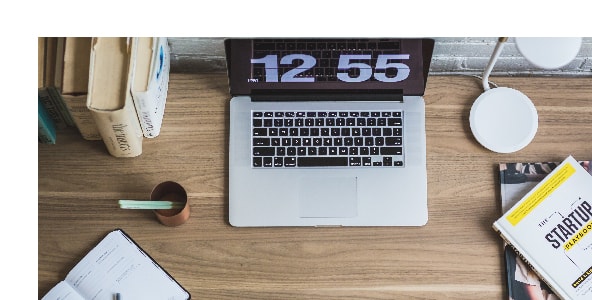 Copywriting tips to instantly make your Job Ads Stand Out
Attracting the right candidates starts with a good job ad. A good job ad doesn't just help you attract applicants with the right skills, it also helps you sieve out candidates who may be a cultural misfit right from the start.
The challenge of writing a good ad is exactly what marketers and copywriters face on a daily basis. When they write copy for an advertisement, they're essentially doing these:
Communicating who the product/service is meant for (the target audience)
Conveying the product/service benefits to the target audience
Motivating the target audience to take an action, e.g. buy product/service
For your case, you are doing these:
Communicating who the position is meant for (people with the right skills, attitude etc)
Conveying the perks of the job
Motivating your target audience to take an action, e.g. apply for the job
As you can see, your job ad is very much a marketing material. Except in your case, you're "selling" a job. Marketers and copywriters have achieved success using the following copywriting tips for their ads. Use them to instantly improve your job ads and turn them into highly persuasive ones.
1. Use an eye-catching headline
This is the first thing your potential applicants see. Make this clear, descriptive and interesting.
Use descriptive headlines such as "Senior Security Analyst" and "Entry Level Business Analyst", instead of just "Analyst".
If the position needs to be filled urgently, indicate this in the headline.
Spell out abbreviations or acronyms in full to avoid confusion to candidates.
Spell out terms such as "Mgr", "Mgmt" and "Sr" in full as they're not universally recognised acronyms. I've seen job ads using both "Snr" and "Sr" for "Senior".
Common industry-specific abbreviations or acronyms are fine.
It's acceptable to use "CRM" for "Customer Relationship Management" and RN for "Registered Nurse".
Avoid using unique titles or putting in internal job reference numbers that only your internal employees understand, such as Team Lead II (Job Ref: 023574).
Remember, if your headline is unattractive, well-qualified candidates may not click on the link to view the full job ad. So give them a reason to click on your job ad!
2. Use the appropriate tone
The culture of the company can be felt from the tone of the copy. Use a tone that's reflective of your company's culture. This can help you attract the right candidates from the start and save you a lot of time later.
If your company is a young startup and you're keen on hiring young employees for that cultural fit, you definitely want to make your job ad sound less formal, and more exciting and engaging. Here's an example of a job ad that's written in a fun tone (click image to view):
Talk to people at their level and in second person. Avoid using too many "we" and "our", and use more "you" and "your".
3. Make it clear and direct
Keep the body text clear, short and easy to read. Use bullet points and sub-headings where possible.
Listing too many must-have experience and skills may scare your well-qualified candidates away. If your company is willing to train new employees, reduce your list and indicate that training opportunities are available. Having the chance to learn skills and acquire new experience are things candidates look out for too.
4. Give people a reason to take action
Focus on your audience and avoid talking about what you want all the time. Make the job sound exciting to them. Take time to go through the unique selling points (USPs) of the job.
Not sure what sells? If the job offers any of the following, write it in!
Opportunities for professional development such as structured training programme,
Better than average compensation package
Additional perks such as free flow beer, incentive trips, insurance, flexible working arrangements
If your company has an award-winning training programme or has received accreditation in a relevant area, be sure to include them!
Be in the know of hiring trends. This will keep you up-to-date on what applicants are looking for and help you identify good USPs. The links below provide more information on what people look for in a job:
What Employees Want from a Job
This is what millennials look for in a job
5. Check for errors
Silly typos indicate the lack of professionalism and leaves candidates thinking that the hiring manager or HR staff doesn't care enough to take a second look.
Check your copy thoroughly to avoid the following errors. They are only funny when you're not the one making them!
6. Include a call to action
Just as every marketing material ends off with a call to action, your job ad should remind the potential candidate to take action. This may be "apply now", "apply on our website", "email us" and so on.
You may also want to include a sense of urgency such as "don't miss out on this incredible opportunity" or "expires soon".
7. Use superlatives with caution
Some companies like to use fancy job titles or uncommon terms to describe their employees, such as "rock star", "ninja" and "guru". While these may suggest a fun company culture, they can cause the job ad to be misclassified by search engines. The impact of this is that your job ad may show up on the wrong search query and fail to appear for the right ones.
That's all I have all now. I hope you've found these tips useful. Good luck with your job ad!
For more of such tips, follow us on LinkedIn.