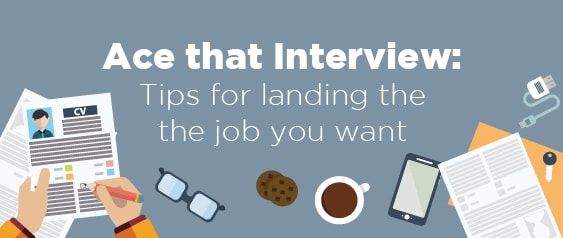 Body Language tips to Ace Your Next Interview
Your body communicates more than what you say. Research shows that words make up only 35% of your message, and the tone of your voice and body language make up the other 65%.
Use the following body language tips to help you look comfortable and confident, and also convey to the interviewer that you're the perfect fit for the job.
Do these:
Sit comfortably, upright and but in a relaxed posture. Lean forward slightly to indicate interest
Rest your hands on the arms of the chair or comfortably in your lap
Maintain proper eye contact
Mirror your interviewer's mannerism to build rapport
Nod intelligently when the interviewer asks you something
Speak in clear, controlled voice
Don't do these:
Fidgeting or biting your nails
Crossing your arms or legs
Leaning backwards, looking away from the interviewer
Gazing fixedly at some point in the room
Becoming distracted by carpet, a picture, or other items in the room
Pointing your body towards the door
Kicking or tapping your foot
Tapping or playing with a pen
Propping your head on the palm of your hand
Yawning
Staring blankly at the interviewer
Scribbling on paper
Use the following speaking tips to help to project a confident and intelligent image.
Do these:
Pause and breathe deeply before speaking
Speak slightly slower than normal
Speak clearly
Vary the tone of your voice to sound more interesting
Relax your shoulders and jaws
Don't do these:
Rattle out too many words each time
Mumble
Cover your mouth when you are speaking
Stiffen your jaws
Forget to breathe
Visit these pages for more tips on tackling your job interview:
Love this article? Share it!