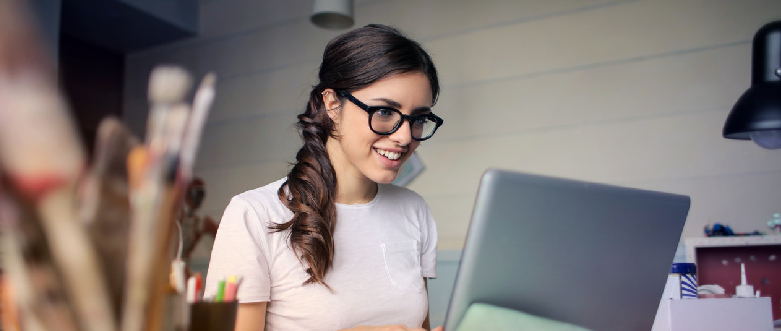 4 ways to instantly make your CV stand out
Raise your hand if you've ever suspected that your CV could be the reason you're not getting as many calls as you hope.
A solid CV is essential for getting your foot in the door. Here, we'll explore tips to make your CV stand out instantly.
1. Include your LinkedIn profile URL
Recruiters are moving online so why shouldn't you do the same? Create a customised LinkedIn profile URL to make it more memorable. To do this, check out Linkedin Help page.
2. Write a good career summary
This section enables recruiters to quickly identify what value you can bring to the organisation and this helps them decide whether to continue reading.
Keep this section short and sweet, around 2 to 3 sentences in length. Make sure you include your career goals, unique experiences and achievements, and knowledge and skills that are relevant to the role.
3. Show, don't just tell
When it comes to your experience and employment history, avoid empty self-promotion and substantiate with details such as "sales increased by XX% in Y months" or "managed a team of X and kept retention rate low at YY%". Let the results speak for themselves!
Vary your action verbs to add colour to your CV. Keep your CV interesting and excite readers with your words!
If you've led a project…
Chaired
Coordinated
Executed
Oversaw
Orchestrated
Chartered
Spearheaded
If you've increased sales, revenue etc…
Accelerated
Achieved
Advanced
Boosted
Enhanced
Expedited
Generated
Maximised
Outpaced
Attained
Exceeded
Outperformed
Surpassed
Succeeded
If you've improved something…
Converted
Integrated
Merged
Modified
Overhauled
Redesigned
Refined
Remodelled
Reorganised
Restructured
Revamped
Revitalised
Simplified
Streamlined
Strengthened
Upgraded
Transformed
If you've managed a team…
Cultivated
Directed
Enabled
Fostered
Mentored
Guided
Motivated
Supervised
Trained
Coached
Advised
4. Include references to add credibility
Contact a few references and get their consent to list their names and contact details in your CV. Include also their designation, and when and how you have worked with him/her.
Finally, do not forget to check for typos or grammar errors. These have the ability to make or break a deal. Now that you have a strong CV, check out our latest tech jobs and apply away!
Love this article? Share it!