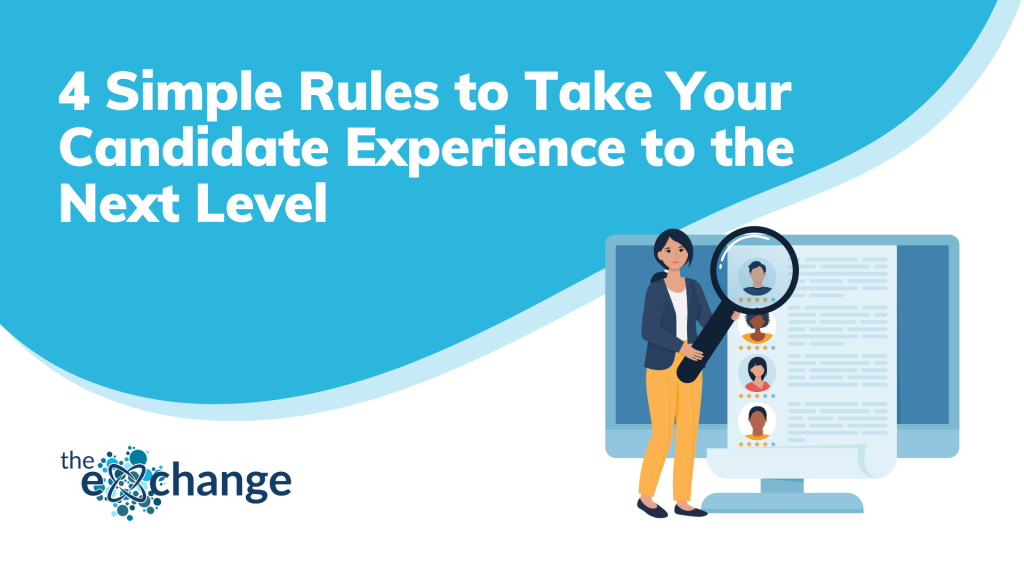 4 Simple Rules to Take Your Candidate Experience to the Next Level
Candidate experience is how job seekers perceive and react to employers' sourcing, recruiting, interviewing, hiring and on boarding processes.
We've talked about why it's important for you to invest in your candidate experience here. If you're thinking of improving your candidate experience but not sure where to start, read on for four simple rules and bonus tips on how to apply them.
1. Show candidates that you appreciate their time
At the application stage:
On the job application webpage, state the amount of time required to complete the application process.
Make the process easy for your applicants. Consider allowing them to just drop their CVs and fill out only the essential details.
At the interview stage:
Let the candidates know how long the interview process and hiring decision will take.
2. Keep your communication channels open for your candidates
During the job search, candidates can sometimes feel lost among the masses. This, coupled with the fact that HR may not get back to them until a few weeks later, can make the candidate feel unappreciated and less keen on pursuing the opportunity.
At the application stage:
With technology, it's easy to update the candidates about their application progress. For example, your hiring team can send an email to your candidates and let them know when they will hear from you on the interview.
Your hiring team can offer other communication channels, such as web messaging or live chat, so candidates feel that they can speak to someone if they need to.
At the interview stage:
After the interviews have started, the same communication channels can be used by candidates to ask questions and get updates on the process. Continually engaging the candidates is important lest they think they have been dropped out of the race.
3. Ask for feedback
Ask candidates what they think about the candidate experience. This almost always offer insights into how you can improve it. Is your job application site obsolete? Are your candidates not accepting offers because your interview process is too long? Are you asking the right questions at the interviews? Are you explaining the job to your candidates well?
Surveys are a great way to get the feedback you need. At Evolution, we take candidate experience seriously. That is why we administer surveys to every candidate who went for interview with our clients. From the results, we understand how candidates feel about a client's company, location, pre-interview greeting etc. We then work with the client to improve its candidate experience based on the feedback.
4. Provide a proper closure
Provide helpful and timely feedback to candidates whether or not you plan to offer them the job. The feedback should be constructive and help the candidates be better at their next interview. To help you with that, take notes during the interview to avoid forgetting important details about a candidate's performance.
Want more tips on improving your candidate experience? In our next weekly article, we'll be discussing ways to improve your on boarding process. Follow us on LinkedIn and Facebook to get the latest updates.