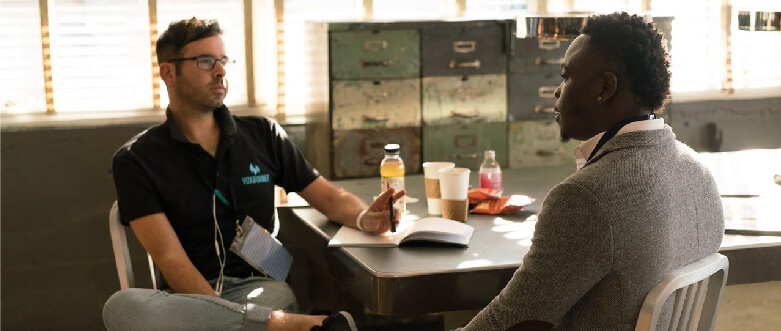 10 exit interview questions you need to ask
Employees leave. This is inevitable no matter how much investment you have put into your retention strategies. However, it is possible for you to convert this loss into an opportunity by making the best use of your exit interviews.
Exit interview questions are open windows that can bring clarity to issues which may have seemed insignificant. By gaining valuable feedback and finding out why you are losing your best employees, you will understand how to develop better retention strategies for the future. Results of exit interviews can be used to:
reduce employee turnover
reduce high costs associated with turnover
increase employee productivity
increase employee engagement
shorten the hiring process
reduce absenteeism
sustain employee performance
reduce possible litigation if issues mentioned in the exit interview are addressed
For example, if a lot of of departing employees mentioned that their duties did not match their initial expectations or what was communicated at the start, you might want to make changes to your job descriptions and onboarding sessions. If your high-performing employees leave feeling unmotivated, you may need to improve your retention programmes and offer your employees more opportunities to grow and develop professionally.
Get the most out of your exit interviews by asking these 10 essential exit interview questions:
1. Why are you leaving?
This question opens up the conversation and is broad enough to explore topics that may be unique to the individual employee's circumstances. It also helps establish the push and pull factors that might have been at play in shaping the employee's decision.
2. What makes your new position/organisation more attractive than your present job/organisation?
The answer to this question can help you uncover areas where your organisation is lacking compared to your competitors. This could unveil factors related to benefits, flexibility, culture or professional opportunities.
3. What could your manager or the organisation have done better?
The answer can present immediately actionable suggestions that you can put in place, especially if the same suggestions have been raised by several outgoing employees.
4. Were you comfortable speaking to your manager about work problems?
This allows you to gain insights into the relationship of the employee with his/her manager. Employee-managerrelationship is one of the most important aspects of positive employee engagement. According to Gallup, 75% of workers quit their bosses, not their jobs, and good communication is fundamental to a positive employee-manager relationship. It takes two hands to clap and good communication is dependent on both parties; however, if employees who report to the same manager have all indicated a communication problem, it could be time to bring in leadership training.
5. Would you recommend your friend to work here? Why or why not?
This question explores how the outgoing employee views the organisation. A positive response to this question is a sign of the employee enjoying his/her experience at the organisation. The employee's answer could also uncover areas of concern such as company's strategies, goals etc
6. Did you feel that you had the right tools, resources and working conditions to be successful in your role?
If not, which areas could be improved? For employees to remain engaged, it is important for them to be given the right environment to do his/her job well. This question could uncover areas where a lack of support is provided by your organisation and will help you identify possible areas for improvement.
7. What was the best part of your job here?
It's great to know what you are doing right. This will help you determine which investments are making a positive impact to your organisation and should be continued.
8. Do you have any suggestion for improving the employee morale?
This question prompts the employee to share thoughts he/she may have. It could be the start of a winning idea!
9. Would you consider returning to this company if a position was made available in the future?
If the outgoing employee is one of your high potentials, you should keep the door to your organisation open. Having gained a fresh perspective (or even one at your competitor) would make him/her even more valuable for your organisation. By posing this question, you also implicitly acknowledge the employee's contribution.
10. Any other concerns about the company you would like to share or anything you'd like to add?
This question addresses areas that have not been covered by previous questions.
Tips to make your exit interview even more productive
Have someone other than the employee's direct manager to conduct the interview. This would help elicit the most honest and candid responses.
Always end the exit interview on a positive note and wish the employee well in his/her new endeavours.
After the interview, the interviewer should document the responses. The information gained can be analysed with the responses provided by other employees. This would help the organisation monitor trends over time.
Issues that are flagged out from the exit interview should be acted upon and monitored, especially if they are a common theme among outgoing employees.
Love this article? Share it!