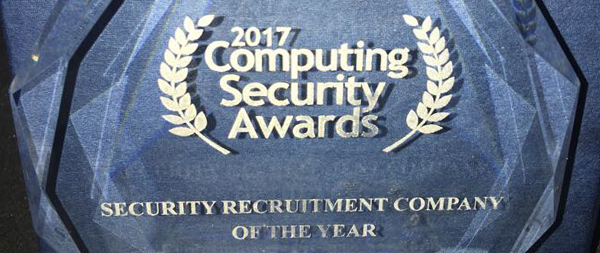 Evolution wins IT Security Recruitment Company of the Year for the third year running!
For the third year running Evolution has been awarded the IT Security Recruitment Company of the Year at the Computing Security Awards.
To win this award for a third time is really special. The IT Security & Defence team at Evolution work tirelessly to provide recruitment solutions to clients in complex industries.
The nature of the digital world we live in dictates the need for IT security, but we know there's not an infinite supply of talent.
Winning this award highlights that we continue to stay at the forefront of the market – ensuring we provide solutions and advice to clients that enables them to secure their own businesses.
I want to thank all of the team for their hard work this year. This award is thoroughly deserved by all of them.
Need help finding IT Security professionals for your business?
Looking for a role in IT Security?