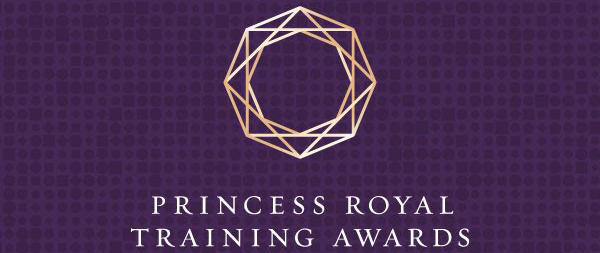 Evolution to be awarded the Princess Royal Training Award 2017
Evolution to be awarded the Princess Royal Training Award 2017
We are thrilled to announce that Evolution Recruitment Solutions is being awarded a Princess Royal Training Award at this year's ceremony, alongside organisations including Waitrose, Barclays Bank, Mercedes Benz and BAE Systems.
Out of 116 applicants, 40 winners of the award across a wide range of sizes and sectors have now been chosen and notified, and will all be honoured by HRH The Princess Royal at St James's Palace in London on Thursday 2nd November 2017.
The Princess Royal Training Awards, which was created to reflect the values of the City & Guilds Group, is an honour for UK employers that have created lasting impact by successfully linking their skills development needs to business performance.
Russell Webb, Global Operations Director at Evolution, said: "We are extremely proud to be receiving a Princess Royal Training Award this year. Evolution created a training department in line with the business' growth, and our programme blends corporate core needs with every individual's needs, and is driven by a coaching approach at all levels. Staff motivation, morale and performance have all increased exponentially. We are definitely looking forward to the awards ceremony in November!"
Chris Jones, City & Guilds Group Chief Executive, said: "From household brands to leading charities, employers of all sizes across the UK are seeing real and tangible benefits of training and developing their people. I congratulate the 40 successful organisations who presented their evidence and achieved the standard required by the Award in 2017. They are worthy recipients of this prestigious and rigorous royal award and we are delighted to be able to deliver it through the City & Guilds Group."