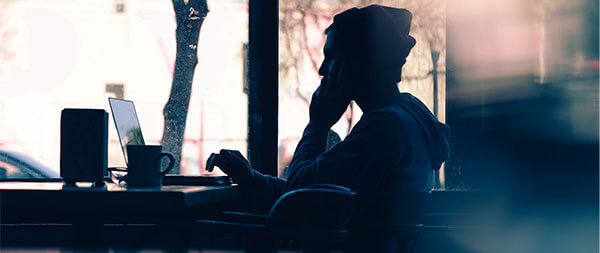 Top 5 CV Tips
Writing the perfect CV often seems like an arduous task; how many pages should it be? What should and shouldn't you include? What format should it be in? Aside from the obvious, such as including your work history and qualifications, there's a variety of details you can include in your CV; at the end of the day, it's up to you what you do and do not include. However, finding the perfect balance between a detailed, informative CV and an insight into whether you will fit in with an employer's company is what you should aim for.
1. Tailor your CV
Adapting your CV to complement the job you are applying for is essential. Of course, this doesn't mean you should be copying and pasting precise words and phrases from the job spec into your CV; simply make sure that the role responsibilities are reflected in the content on your CV. For example, if the role you're applying for is a job at manager level, either highlight your management experience or mention that you are looking to progress into a management position.
2. Don't sound like a robot
Employers will be interested in your work history and technical skills, but they also want to know if you will be a good personality fit within their business. These factors will generally come into play at the interview stage, but giving an employer an idea of your hobbies and interests on your CV will give them an idea of what you are like outside of work. Don't go over the top – a couple of short sentences will do. In addition to this, if you've taken any self-development courses to improve your skills outside of work, make sure these are included – employers will be looking for candidates who show initiative.
3. Be mindful of necessary details
It might sound obvious, but there are certain things you definitely should include on your CV, and other details that are unnecessary. For example, name, contact details, relevant work history, qualifications, and location are generally what employers are looking for. Including your religion, photograph, gender or marital status is redundant. Keep your information concise and relevant to the role you are applying for!
4. Choose your preferred format
You will want your CV to stand out from the crowd when you're applying for jobs, but this doesn't mean you have to create an animated 3-minute movie of your work experience and skillset to get yourself noticed. Everyone knows that unusual and creative CVs are taking over social media; from comic strips and menus to SERPs and infographics, there are people pulling out the stops to make employers look at their CVs in detail. Whether you want to get creative with it or not, that's up to you; it all boils down to the content you include. As long as your experience fits the job spec and you have some eye-catching skills and qualifications, the employer will notice what's important.
5. Get rid of pointless information
First of all, heading your CV with the words "Curriculum Vitae" or "CV" is futile. In addition to this, a lot of people still include every job they have ever had on their CV so as not to leave any gaps, but some of your work experience may be completely unnecessary. For example, if you have a few years' experience in your field and you're applying for a mid or senior level role, the employer will not be interested in your job as a bartender whilst at university. Include all relevant work history that applies to the role you are interested in – this is what the employer will be focusing on.
If you are looking for a new role, our recruiters are here to help – you can upload your CV and we'll do the rest.