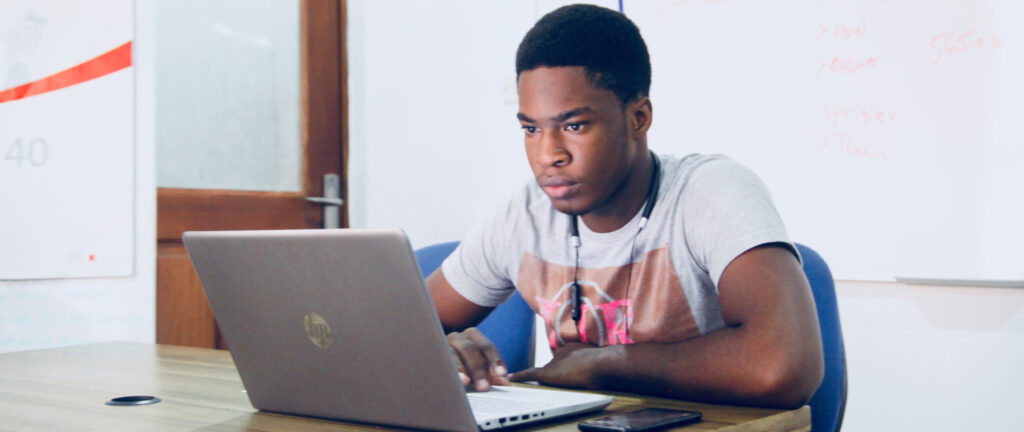 The most in-demand programming languages for 2019
Whether you're beginning your IT career, looking for your next IT position, seeking promotion or happily staying put, keeping up-to-date with the most in-demand programming languages is important for your IT career. At Evolution, we're the first to notice trends in client demands, skill gaps and the programming languages that are generating the highest salaries. So, without further delay, here's our most in-demand programming languages for 2019.
1. Python
Python is not only in-demand, but it's also scaling the ranks at a rate faster than its competitors.
Described by Stack Overflow as the fastest growing major programming language, Python is loved for being easy to learn and user-friendly. Its use expands from popular websites such as Quora, Pinterest and Instagram, to machine learning, data mining and scientific computing – and is attracting salaries averaging £60,000.
Popular IT job roles requiring Python: data engineer, full-stack developer and software engineer.
2. Java
Popular thanks to its 'write once, use anywhere' feature, Java is used for millions of applications worldwide and powers huge websites including Amazon, Google, Twitter and YouTube. We're also seeing an increasing demand for Java programmers involved in Big Data.
Common IT jobs requiring Java: software engineer, DevOps engineer and software architect.
3. JavaScript
JavaScript is known for being swift, simple and versatile. It's also known for being the language for creating interactive and dynamic effects within browsers. Its popularity isn't set to cease either, with several JavaScript frameworks used to power the Internet of Things.
Tech jobs requiring JavaScript: web developer, front-end developer and full-stack developer.
4. C++
You might recognise C++ from some of our blogs in 2018. The 30+-year-old language is showing no signs of decreasing popularity, with uses including application software, game development, embedded firmware, artificial intelligence and client-server applications. The complexity of this language attracts average salaries of £52,500, especially when working with legacy systems.
Popular C++ jobs: game software engineer, system software developer and embedded engineer.
5. C#
Sticking with the Cs, Microsoft's C# language runs on the .NET platform and is used in video game development and Window desktop applications. It's known for being easy to learn and accompanied by helpful software libraries (as well as an attractive pay package).
Top C# jobs: web developer, .NET developer and full-stack developer.
6. HTML
An old favourite, HTML is a foundational language that's simple to pick up and essential for creating standard cross-browser webpages and applications. It's also attracting average salaries of £45,000 across the UK.
Typical HTML jobs: .NET developer, front-end developer and full-stack software developer.
7. PHP
A surprise entry here, PHP has received much criticism over the years but is still widely used across the internet for websites and apps and, accordingly, is still in demand. PHP is most commonly used to add functionality beyond the capabilities of HTML, and can be found in many popular CMS systems, including WordPress.
Typical PHP jobs: WordPress PHP developer, PHP developer and web developer.
8. Ruby
Our final sparkling language of 2019 is Ruby – the dynamic open-source language that is all about simplicity. Its decrease in popularity over the past few years has led to fewer engineers obtaining the skill – causing an increase in demand this year.
Common IT jobs requiring Ruby: senior web engineer, agile developer and software engineers.
Get in touch
If you'd like to know more, think your skills could be in demand or want to talk about your future career options, contact one of our specialist IT recruitment consultants today.
---