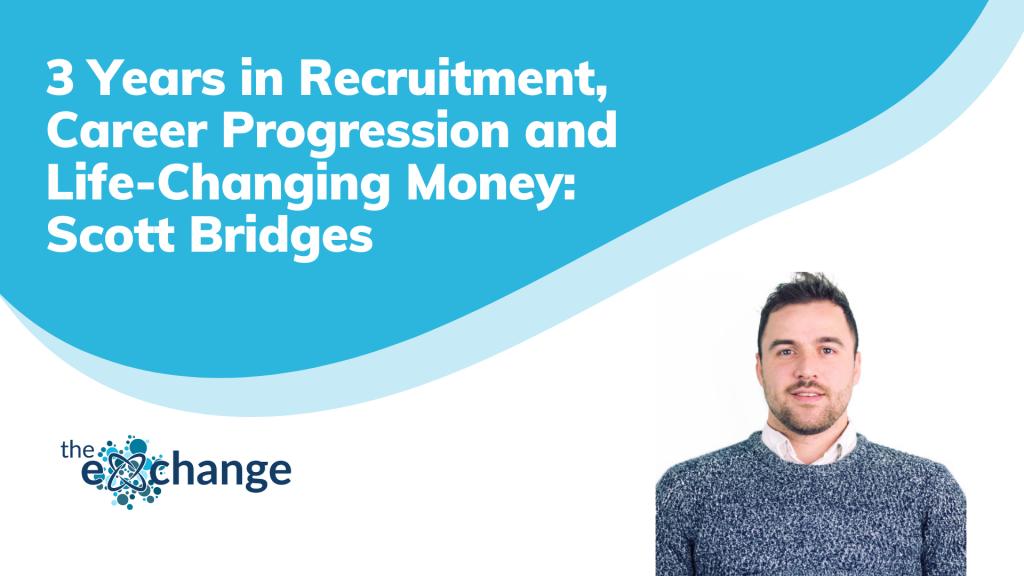 3 Years in Recruitment, Career Progression and Life-Changing Money: Scott Bridges
Scott Bridges, Business Manager here at Evolution, joined the company in 2018. From gaining three promotions in his first six months to helping to grow a division, here's the story of his career at Evolution…
A Big Change
At 18 years old, Scott joined the infantry. He served in the British Army for four years, which involved a tour of Afghanistan and visits to other countries worldwide. Following this, he got a sales role at Tesco Mobile. Here, he worked his way up from an Advisor to a Sales Manager position. However, he knew there was something missing.
"Even though I enjoyed my job, I didn't feel as though I had realised my potential career-wise at this point." 
Joining Evolution
Prior to joining Evolution, Scott had been approached by several other recruitment companies. He made the decision to interview with Evolution based on the honesty about the role from the very beginning.
"I was really impressed by the transparency about the role. Other recruitment firms had overexaggerated the facts and stated amounts that had never been earned, but Evolution were very honest from the beginning. The clear career progression path which anyone can achieve if they want to was also very key to me." 
The career path at Evolution is transparently defined to help our consultants set clear goals and achieve their potential. Scott made great use of this, gaining three promotions in the first six months and working his way up to Business Manager in just three years.
Drive and Ambition
For Scott, the recruitment industry perfectly suits his character. Highly motivated and always wanting to hit his next goal, he has become a role model for our newest consultants.
"If you don't have that mindset of seeing yourself going all the way to the top, I believe that you settle for less. I always set myself high targets because if for any reason I don't reach them, I have still gone far." 
One of the highlights of his career at Evolution to date has been his work in our South West division. When Scott started here, the department consisted of him and Divisional Manager James Dyson. Now, it is a thriving, successful division which is continuing to grow. The next step for Scott is a team of his own.
"I am looking forward to another promotion and transitioning in the future into growing a team." 
Life at Evolution
One of the big benefits of a recruitment role at Evolution is the potential to earn high commission which can help to achieve those goals outside of work too.
"It's truly life changing amounts of money I'm earning and I've been able to do so much with  it!" 
A career at Evolution is about more than just the money, though. From our award-winning training and development programme to our consistent work listening to employee feedback to continuously improve our offerings to employees, we know that our employees are the most important part of our business.
"A great business like Evolution helps in work but also cares about you as a person and is always there to help should you ever need anything from them personally too." 
Get in Touch
If you're interested in following in Scott's footsteps and joining Evolution, we want to hear from you. Get in touch with our internal recruitment team to chat about the latest recruitment roles we have available.