Our promise to you – we WILL fill your difficult IT roles!
What is Talent Guaranteed?
Talent Guaranteed is Evolution's promise to our clients that we can, and will, find the best candidates for their critical IT hires.
If you have been struggling with a challenging IT position in your business, Evolution's Talent Guaranteed offering is a retained search solution, and your answer to filling any role.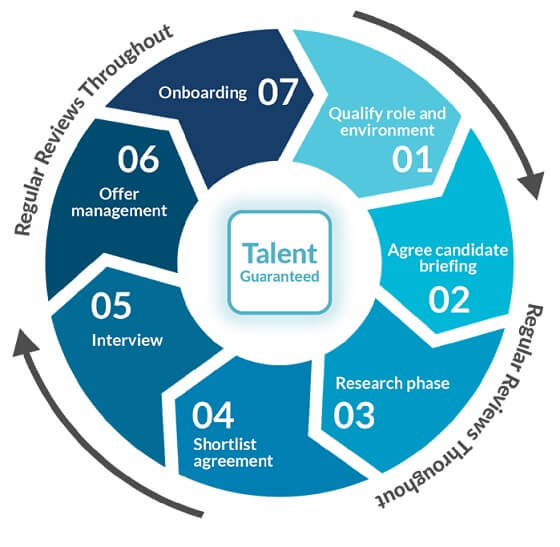 Why should I choose Talent Guaranteed?
Here at Evolution, we understand that the cost of not being able to source vital IT candidates for your organisation can be expensive. 
The lack of an essential employee within a company can lead to:
Loss of revenue
Time implications for projects
Increase workloads for other teams
Low morale
Increased staff turnover
By using our team of trained Talent Guaranteed IT recruitment specialists, you will benefit from:
Retained partnership
Rigorous search process
Dedicated specialist delivery team
Ensuring we find the best IT talent in the market.
The best bit? If you aren't happy, you will receive a 100% refund. Guaranteed.
Finding the best IT recruiter to fill your critical IT jobs isn't always an easy process. Here at Evolution, we understand that Talent Guaranteed is the technical recruitment offering that businesses have been looking for.
Save time searching through IT recruitment agencies, and submit an enquiry today – a member of our team will be in touch to give you more information, and to decide if Talent Guaranteed is right for you and your business.