Mitigating IR35 Risk & Defining Value
Talent SAFE is our trademarked framework that mitigates IR35 risk and defines value for you when hiring an IT contractor.
Fully IR35 insured, our Talent SAFE contractors have been comprehensively vetted to give you clarity of fit and skills when you are considering hiring.
Using Evolution contractors to work outside of IR35 is safe, as your determination of outside will be fully insured.
Hire IR35 Safe – Talent SAFE
SKILLS – Evidenced – Interviewed, Technically Tested & User Validated
AUDITED – IR35 Tax Compliant – IR35 determinations fully insured
FIT – Culture & Personality – Checked with past colleagues
EARNINGS – Within Your Budget – Confirmed & Guaranteed
Talent SAFE – Talent Pack
Comprehensive Talent Packs comprising documented evidence that supports all four Talent SAFE categories are provide for shortlisted contractors to aid you in your decision making: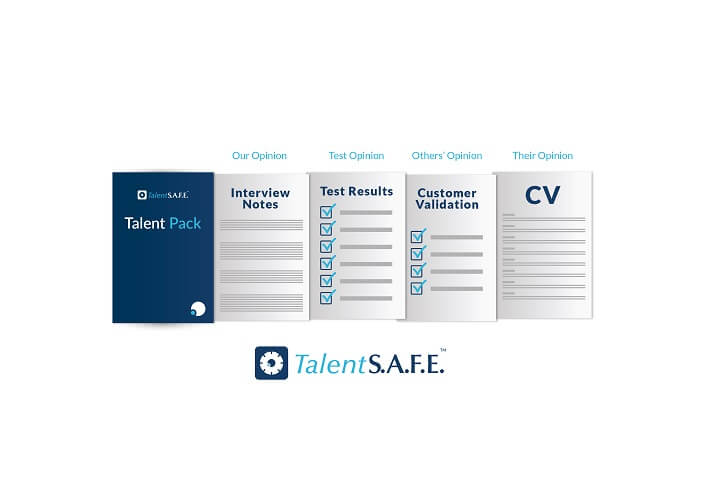 Evolution Recruitment Solutions offers contract recruitment services that delivers everything possible to find the talent you need for your company.
Our IT and tech contract recruitment specialists have the knowledge and experience required to source and place contractors within your business in a suitable timeframe, whilst also being mindful of your company culture and job specification – helping you find the right talent for your business.
Contract Recruitment Solutions
When it comes to the contract recruitment process, we have over 18 years' experience in IT and tech recruitment, meaning we know where to find the best talent quickly. Evolution's inhouse database is has been created and developed to allow us to build long-term, long-lasting relationships; we network with IT contractors, online and off, on a daily basis.
Your company will receive a recruitment service covering every possible source to find the right talent for your company – you can be sure that we'll cover the basics, such as job adverts on all relevant platforms, as well as maximum reach on social media channels. However, Evolution's Talent SAFE offering covers much more than that.
---

Contract IT Recruitment 
Whether you are new to the recruitment process with IT contractors or not, Evolution is here to help. Contact us today and will be happy to help – either give us a call, or submit an enquiry and we'll be in touch with you as soon as possible.