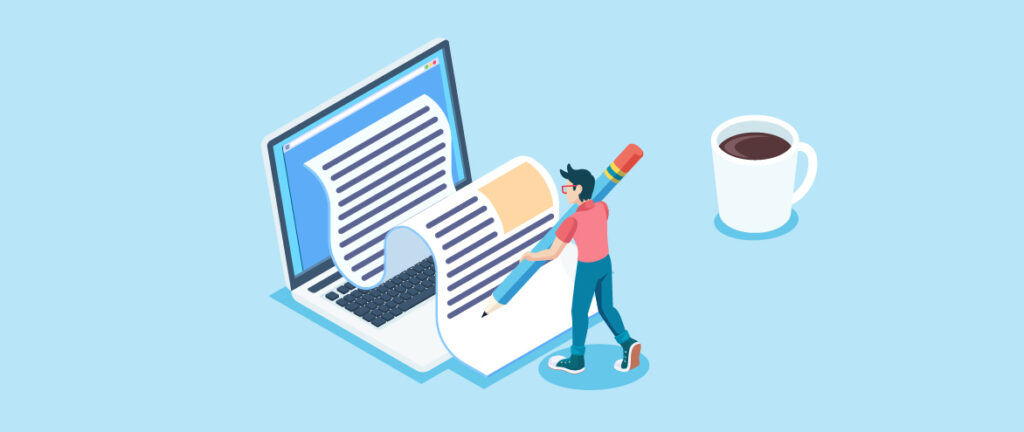 How to Write an Effective Job Posting that Attracts IT Professionals
The competition for IT professionals is tighter than ever and here's why:
There's a global technology talent shortage that prevents businesses across the world from fulfilling their enterprise goals. As a trusted IT recruitment agency in Singapore, we know firsthand the hiring challenges HR professionals and hiring managers face when identifying the right IT candidates in an overly competitive market. While employers want someone who is technical, is knowledgeable and has great interpersonal skills, the talent pool remains limited.
A closer look at the problem reveals that at least some of the shortage can be attributed to a mismatch between the skills available and the job vacancies. In this article, we share how you can secure the cream of the crop by crafting an effective IT job posting.
The ideal length of an effective job posting
Your job postings are where you start promoting your job vacancy. Thus, it is crucial that you create an attractive job description to grab the attention of the most qualified IT candidates for the position. Having millions of online job advertisements to compete with, you need one that stands out from the rest.
The key to writing an effective job posting is to find the perfect balance between providing sufficient details about the role while keeping the description brief and precise. It is recommended that you keep a job description between 700 and 2,000 characters, as this length has been shown to lead up to 30% more applications.
What job information should you include?
Job postings should entice the potential job applicant to send in his or her resume, or contact you about the role. While the structure of job postings may vary, certain key information should be present so you attract relevant, quality applications. These are:
1. Heading
Use a heading that is representative of the job. Many job posters use the job title as the heading. There are also job posters who use "fun" or "creative" headings or job titles to reflect their less formal or fun work culture. While this isn't wrong, it can potentially get your job posting buried in the results.
Terms like "guru", "ninja" or "star" can be confusing and are not informative for potential job applicants. Moreover, fewer people are also likely to search for these terms.
If you are not sure what heading to use, begin by thinking like a jobseeker – if you are a software engineer, what keywords would you type into the search bar to search for jobs relevant to your interest? You can try out a few possible search terms to see what hits it returns, and work from there.
2. Overview of the Position
Open with a brief and clear definition of the primary functions of the position and emphasise the responsibilities that may be unique to your business or the role. It will help candidates determine if the position is a right fit for them.
3. Company Information
Your company details should include an overview of your brand message, your culture, and some other qualities that make your business special and different from your competitors.
Sharing your business location will also help set the right expectations with the job applicants, especially if your company has multiple locations. For example, if your company has an office in the central business district while the IT function is located outside of the city, telling job applicants outright where the position will be based will help prevent nasty surprises at the interview or even offer stage.
4. Salary and Benefits
Instead of waiting until the offer stage, include the salary range and company benefits in the job description. The salary range gives an indication of the seniority level of the candidate and is very useful for attracting the right candidates.
5. Qualifications
The job description should also specify education requirements, work experience, certifications and skills required for the position.
6. The Ideal Candidate
What does your ideal candidate look like? What hard and soft skills should the ideal candidate possess? Help your potential job applicants visualise this by providing a description of your ideal candidate profile. This would give them a clearer idea of the candidate you're looking for.
7. Call to Action (CTA)
Whether it's to send their resume to a specified e-mail or give your HR managers a call, interested jobseekers should know what to do after reading your job postings. So, make sure to include a CTA at the end of your job posting.
Final Tips
Be clear
We can't stress enough how important it is to be clear with your job postings. A clear presentation of the job requirements, salary and benefits will go a long way in helping candidates easily determine whether they're a qualified candidate. It also provides candidates with a better impression of your company, and a good impression is crucial in convincing them to send in their resumes.
Use adjectives wisely
Words like "fast-paced environment" can help set expectations so candidates enter the interview process with an understanding of what the business culture is like and what would be expected of the employees.
Get Help
If you find your business struggling to attract qualified technology professionals despite a well-written job posting, consider hiring an IT recruitment agency which can help you source for the right candidates.
Evolution Recruitment Solutions is an award-winning IT recruitment specialist with offices in Singapore, Australia, Germany and the UK. We have spent years building a network of IT professionals and this means we are capable of connecting businesses with the best IT talent that is otherwise challenging to reach. Find out how our recruitment services could be the solution to your IT hiring challenges.