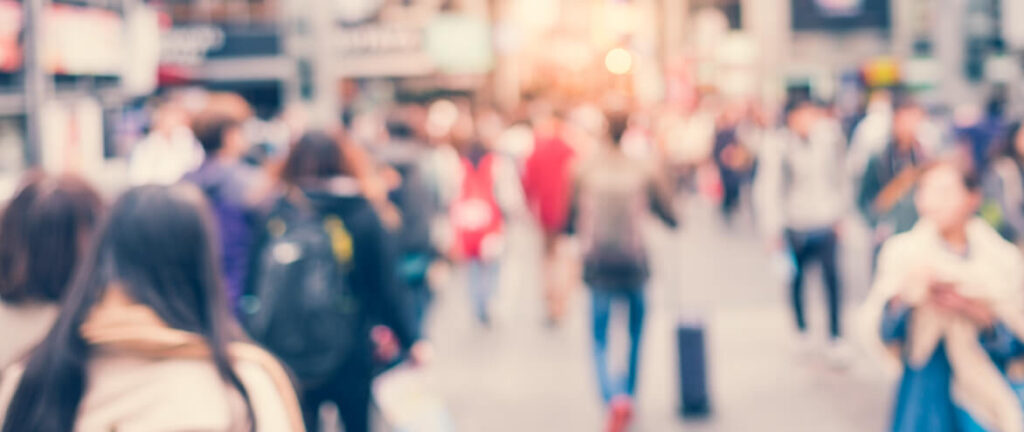 The Great Singapore Tech Talent Crunch
By Chris Hopkins and Fengting Lee
The tech talent crunch in Singapore is real. While qualified local tech professionals may rejoice at the myriad of job opportunities available in the market, things are not looking as rosy for businesses trying to hire to meet increasing business demands. The shortage of talents in Singapore has meant that some start-up companies have had to move parts of their operations overseas in a bid to sustain their growth and meet investors' appetite. Just a year ago, a report by Startup Genome project put Singapore in the world's No. 1 spot for access to start-up talents. Have we fallen from grace in such a short period of time?
Number of tech jobs
Based on data from the Singapore government, the number of Infocomm jobs has increased exponentially over the past few years. This demand is set to heat up further, with more than 42,000 infocomms technology (ICT) professionals needed for the sector in the next three years. Demand is especially high in areas such as data analytics, cyber security and artificial intelligence and companies looking to hire experienced professionals in these areas have been particularly affected by the shortage of talents.
While institute of higher learning (IHLs) have expanded their ICT courses, there will be a "time lag" before graduates will be ready for the workplace. Moreover, with the government estimating that there will be only 400 graduates a year with the right qualifications, and the Singapore Fintech Association estimating that 1,100 fintech jobs will be added annually, it appears that the demand far exceeds the supply.
Businesses have started embracing digitalisation and new technologies, thanks to various grants provided by the government. In Singapore Budget 2018, the government announced that it will streamline existing grants into the Productivity Solutions Grant (PSG) which provides funding support of up to 70 percent of qualifying costs, for items such as equipment and technology solutions. To encourage businesses to build their own innovation, the tax deduction for Intellectual Property registration fees will be doubled to 200 per cent. Furthermore, the tax deduction for qualifying expenses incurred on R & D conducted in Singapore will be raised to 250 percent, from 150 percent. These grants and initiatives will no doubt contribute to more business demand for tech professionals for the adoption, implementation and execution of digitalisation efforts. Areas that do not traditionally employ many tech professionals will see increase in demand too, as they become "digitally disrupted". Such sectors include logistics, F & B, healthcare, engineering, early childhood education and whole and retail trade. With the disparity in demand and supply levels, salaries will likely continue rising. In 2017, salaries increased by 4 percent. This same figure is projected to be 4.1 per cent in 2018.
Want to know what Singapore IT Professionals really want in a job?
The Challenge
Hiring foreign talents may seemingly be a quick way to resolve the talent crunch, yet stricter employment pass (EP) criteria have been put in place by the Ministry of Manpower (MOM) in an attempt to give Singaporeans a shot at more and better jobs. The EP is a requirement for all foreign professionals coming to Singapore to take on jobs that pay a minimum monthly salary of $3,600. Employers would have to apply for an EP on behalf of the foreign employees. Some of the criteria businesses will have to meet before getting the nod from the ministry are: proportion of foreigners in the company, whether it has tried to recruit Singaporeans for the job, and its contribution to the economy and society. Companies that seem to favour foreigners in hiring will be put into a watch list by the employment watchdog Tripartite Alliance for Fair and Progressive Employment (TAFEP). The list currently has 500 companies, a stark increase from just 100 in 2016. The criteria for EP approval were tightened in 2014, 2017 and most recently in 2018 and this has slowed the growth of number of EPs, from a peak of 32,000 in 2011 to around 3,000 yearly since 2015. According to data.gov, the number of EPs have remained consistent in the past three years.
Concurrently, the government is shifting its focus to developing the current local workforce in a bid to make it more future-ready. It was announced in Budget 2018 that the government will set aside S$145 million for the Tech Skills Accelerator (TeSA) over the next three years. TeSA is a tripartite initiative by the government, industry and the National Trades Union Congress to build and strengthen the local digital workforce. The initiative is expected to enhance employability for individuals in the ICT profession.
Talent shortage may threaten growth
A report by Google and Temasek found that the shortage of local talents is the most pressing issue impeding the growth of SE Asian start-up companies. Firms face a severe tech talent crunch and have complained that they have been unable to embrace the digital push and adopt new technologies, according to West Coast GRC MP Foo Mee Har.
For companies looking to grow, such as Singapore-based Biofourmis, a health start-up looking to boost its staff strength from 22 to 40-45 by end of 2018, it has been particularly challenging as the team gets picky about the skills set candidates must have. Kuldeep Singh, the company's CEO, recognised the need to look beyond Singapore to find the right people.
For others, it meant outsourcing parts of operations overseas. This is the solution adopted by Singaporean e-marketplace service provider Shopmatic. The company now has a team of 15 programmers in Taiwan while retaining its Singapore headquarters.
"Hunting" VS "Fishing"
Given the current talent shortage, Business will have to "hunt" for tech talents, rather than employ the traditionally passive "fishing" approach of posting job ads and waiting for candidates to "bite". Demand for specialised tech talents will remain high in 2018, with 6.4% of companies in Singapore reporting use of more aggressive hiring plans and increasing their salary budgets. Businesses with a lean HR team can look at partnering specialised recruitment firms for talent sourcing. Recruitment firms have large databases of candidates that comes with specialised set of skills. If you have very specific requirements, recruitment firms could save you a lot of time, money and frustration. Experienced recruitment consultants interact with candidates on a daily basis and have good sense of how to "market" a position to candidates to get them interested in the opportunity at your company.
How can we help you hire quality tech talent? Speak to our consultants and find out.
Other measures
For start-ups at an early funding stage, joining in a salary war may be particularly challenging since budgets might be limited and it will be hard to lure mid to senior level people who have multiple skillsets at market-rate salary. An alternative may be to utilise government grants to train up your existing team. For example, instead of hiring 2 or 3 data scientists, hire one and train up others in the team. Employees at small businesses and lean teams typically joined the company with the mindset and willingness to learn skills and acquire experience outside of their usual responsibilities. Ask your existing team members and chances are you will get enthusiastic responses from them to be sent for training courses.
For companies looking to outsource parts of their operations beyond Singapore's shores, it will be necessary to hire technical people with strong soft skills so that they can manage technical projects remotely.
Businesses may also look into adopting new methods of hiring to make the hiring process more efficient and appealing for candidates. For example, DBS launched its Hack2Hire programme in 2017 where candidates go through an online technical assessment before taking part in hackathon-like event. Candidates that managed to impress managers were offered a job within the same day. This approach is interesting because it identifies technically strong candidates and reduces the length of the hiring process. Good technical candidates usually have multiple offers on hand, so any delay with one company may mean that the candidate could be taking up an offer elsewhere.
Find out how Talent Light is our answer to your Talent Mapping and Talent Pipelining.
Love this article? Share it!