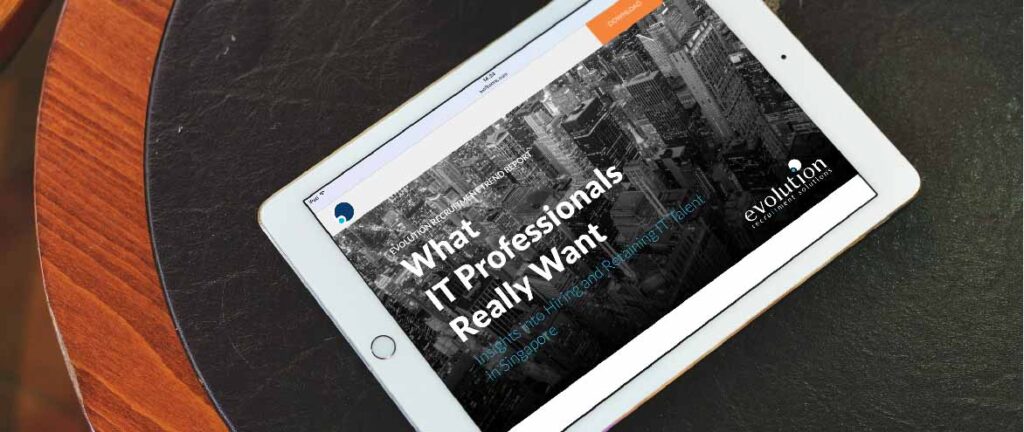 Recruitment Trend Report 2018/2019: What IT Professionals Really Want
Attracting and retaining IT talent begin with knowing what appeals to them. We surveyed more than 400 IT professionals based in Singapore to shed light on What IT Professionals Really Want.
This report identifies the top factors influencing their decision to switch jobs and their views on working at a startup. This is the first study of its kind in Singapore and is designed to help employers and HR professionals formulate hiring and retention strategies that yield better results.
The report is neatly packaged for broad finding areas:
State of the market – percentage of IT professionals who are active or passive in their job search
Factors that made IT professionals consider changing jobs
Top considerations for IT professionals when they accept job offers
Attitudes towards joining tech start-ups
By knowing What IT Professionals Really Want, hiring managers and human resources professionals can take the guesswork out of their hiring and retention strategies.