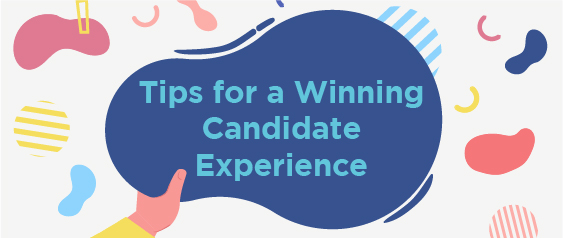 Four reasons why you should invest in your candidate experience
Candidate experience refers to an employer's interactions with an applicant throughout the recruitment process. It is obvious why you should give a positive candidate experience to the person you wish to hire. But, what about those that didn't meet the cut and are not likely to receive an offer? Surely we shouldn't be wasting time and energy on them, right?
Wrong! A candidate experience is almost a marketing tool. If done right, it spreads word about what an amazing company you are. Conversely, if it's done the wrong way, it threatens to damage your reputation as a company and may cost you more in the long run. Read on for four compelling reasons why you should invest in a positive candidate experience.
1. Candidate is more likely to apply again
Even if a candidate is not suitable for a current position, he or she may be the ideal candidate for other positions or upcoming ones. According to Talent Board's 2016 Candidate Experience Research Report, candidates are more likely to apply to a company again if the candidate experience had been positive. Not just that – they are also more likely to refer their peers.
2. Candidate is more likely to accept a job offer
The candidate experience is the first impression that your company makes. If the candidate has no prior experience working at your company, the candidate experience serves as an indication of what it's like to work there. In a market where there's a shortage of candidates, candidates have high bargaining power. As such, the candidate experience becomes an important factor for their acceptance of the offer.
3. Candidate may be a customer
In a famous case study, Virgin Media conducted a "Rejected Candidate Survey" of people it had turned down for jobs. The results revealed that 18% of them were customers, and around 7500 – or 6% – of the total number of applicants switched to a Virgin competitor due to a poor recruitment experience. This translated to an astonishing £4.4million in lost revenue! On the other hand, a great candidate experience may actually convert candidates into customers.
4. It is easy to spread word about a bad candidate experience
An exceptional experience gets people talking and even sharing on social media. The same applies for a poor candidate experience. According to Talent Board, 36% of candidates use sites like Glassdoor to find out the inner workings of an organisation prior to applying.
Always remember this – Even if you do not offer the job to the candidate, he or she should still leave the interview process feeling valued. If you start improving your candidate experience based on this rule, you should be one step closer to having a great candidate experience.
Need some help?
If you outsource your recruitment process, make sure your partner agency shares your belief in building a positive candidate experience.
At Evolution, we are dedicated to providing the best recruitment services to our clients. We do not only know the tech industry, we are part of it – we develop all our softwares in-house and actively engage with the tech communities. Being a true consultancy, we also advise our clients on market trends and insights, and how you can improve your candidate experience.
Let's explore how we can work together. Start a convo with us now.