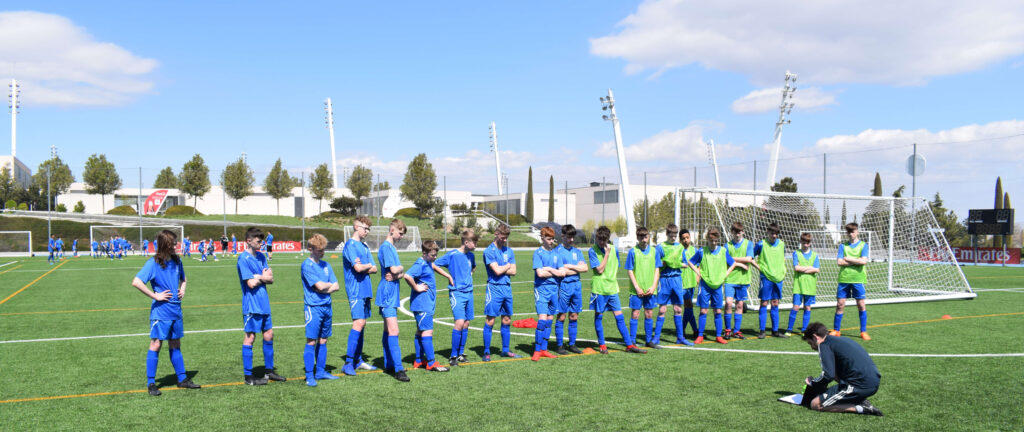 Birchwood Community High School takes once-in-a-lifetime football trip to Madrid
Evolution Recruitment Solutions proudly sponsors Birchwood Community High School's football teams, and last month, 45 students took the trip of a lifetime to Madrid to train at Valdebebas.
Just before the school's Easter holidays, the footballers did a five-day tour of Madrid which included three training sessions at Valdebebas (Real Madrid's training ground) and six games against local opposition.
In addition to all their hard work, the students were also able to find some downtime to explore Madrid and make some memories with their classmates.
As well as training and playing football matches, the students also did an afternoon of sightseeing in the city centre, made a trip to Parque Warner Madrid, visited The Santiago Bernabeu and even found time to take in Real Madrid's 2-1 home victory against Eibar.
Chris Burrows, Assistant Head Teacher at Birchwood Community High School, said:
"We had an incredible time on our football tour in Madrid, and the students will definitely be talking about it for a long time to come.
We are very grateful to our sponsors, Evolution Recruitment Solutions, who made a generous donation towards the cost of kits for the tour."
We hope all the students and teachers who had the chance to be a part of this year's football tour in Madrid had a wonderful time!