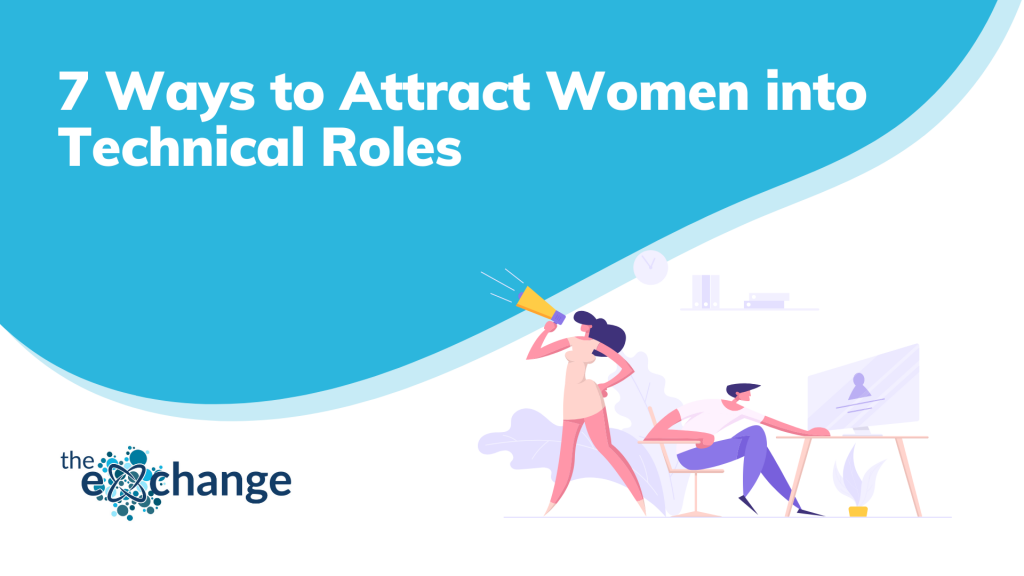 7 Ways to Attract Women into Technical Roles
By Chris Hopkins and Fengting Lee
How can we attract more women into technical roles? This is a common question asked by many of our clients. Based on our observations and years of experience helping clients recruit tech professionals, there are immediate changes a company can make to attract more female candidates.
1. Relook at the way you recruit
If you have this feeling that women are not looking at your job ads, how about changing the way you advertise and reach out to potential candidates? Instead of posting job ads in the usual job portals, concentrate your efforts in platforms that women in tech visit. Consider working with communities such as Women Who Code and SHEWORX to make your efforts more targeted.
2. Use gender-neutral words in your job ads
If you're unsure where to start, do this one thing: replace "hacker" with "developer" or "engineer". It has been shown to increase the number of female applicants.
3. Make your job ads more inclusive
Avoid terms such as "he", "him" and "guys"
Avoid terms such as "rockstar", "guru", "ninja", "jedi", "superstar", "cowboy", "hero", "epic", "warrior", "wizard", "unicorn"
Do not use aggressive language, such as words like "kill", "kick", "crush", "crazy", "high-powered", "fast-paced", "driven"
Put more emphasis into how your company supports learning and development
Instead of "X years of experience", use "experienced with A, B, C" or "experience solving D, E, F problems"
If you offer maternity or paternity leave, mention it!
Avoid over-emphasis on beer and partying. These tend to be associated with a "bro" culture.
Avoid putting images that shows a monoculture. If you do put up images, select those with a good mix of genders and races.
Also check out: Women in Tech: A Singapore Perspective
4. Have a structured and transparent career progression pathway
Have a mentorship programme for women and formalise it. In Sheryl Sandberg's book, Lean In, female employees are not always clear about their career paths within a male-dominated field and they often lack mentors. A mentorship programme helps women overcome challenges at work and at home, it also shows that your company is committed to your employees' career progression.
You can also create advancement opportunities for women within your company. For example, you can put in place a sponsorship programme to support women keen on pursuing a higher education.
5. Have an inclusive work culture
Create equal benefits for both women and men. This include giving equal compensation for the same role and job scope regardless of gender.
Get rid of the "bro" culture at your company. A "bro" culture may not always be obvious, as it may be so entrenched in your company's culture that you don't even realise it. If your idea of after-work parties consists of beers and darts, it's time you consider including non-alcoholic drinks and other team-building activities. Consider inviting your employees' families to company events too, to show that you support and care for their families too.
If you don't already provide maternity benefits and perks, consider having them in place.
Make achieving work/life balance easier for your employees. Allow flexible work hours to help them manage their personal and professional lives. Consider extending certain employee benefits to dependents, such as health insurance.
Allow employees to work remotely to help them juggle work and personal life.
6. Show that your company supports women in tech
Support women in tech communities such as Women who code, Lean In Singapore etc.
Build communities and organise networking events within your organisation so female employees who may feel isolated in a male-dominated environment, can become more engaged.
7. Work with a recruitment partner who knows how
If you prefer to leave recruiting with a recruitment partner, work with one who is experienced in this area. They will have a good network of strong female candidates and be able to provide advice to help you improve your employee value proposition for female tech professionals.
Find out more about Evolution's executive search services
Has your company tried other methods successfully? Share it with us and get the chance to be featured in Evolution Blogs and Newsletter.
Love this article? Share it!