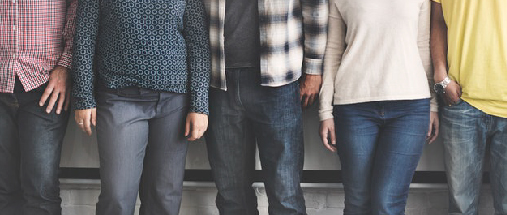 50 Motivational Career Quotes
1. "Choose a job you love, and you will never have to work a day in your life." Confucius
2. "It's not what you achieve, it's what you overcome. That's what defines your career." Carlton Fisk
3.
4. "Work to become, not to acquire." Elbert Hubbard
5. "Find out what you like doing best and get someone to pay you for doing it." Katherine Whitehorn
6. "I've missed more than 9,000 shots in my career. I've lost almost 300 games. 26 times, I've been trusted to take the game winning shot and missed. I've failed over and over and over again in my life. And that is why I succeed." Michael Jordan
7. "Failure doesn't mean you are a failure, it just means you haven't succeeded yet." Robert H. Schuller
8.
9. "The best way to predict the future is to create it." Abraham Lincoln
10. "Our greatest weakness lies in giving up. The most certain way to succeed is always to try just one more time." Thomas A. Edison
11. "I think everyone should experience defeat at least once during their career. You learn a lot from it." Lou Holtz
12. "I want to look back on my career and be proud of the work, and be proud that I tried everything." Jon Stewart
13. "Dreams are extremely important. You can't do it unless you imagine it." George Lucas
14.
15. "If you can DREAM it, you can DO it." Walt Disney
16. "Desire! That's the one secret of every man's career. Not education. Not being born with hidden talents. Desire." Johnny Carson
17. "I can not do everything, but I can do something. I must not fail to do the something that I can do." Helen Keller
18. "A mind troubled by doubt cannot focus on the course to victory." Arthur Golden
19. "It's not the days in your life, but the life in your days that counts." Brian White
20. "Success is how high you bounce when you hit bottom." General George Patton
21.
22. "Anyone who has never made a mistake has never tried anything new." Albert Einstein
23. "Do not be too timid and squeamish about your actions. All life is an experiment." Ralph Waldo Emerson
24. "All you need in this life is ignorance and confidence, and then success is sure." Mark Twain
25. "You can't build a reputation on what you're going to do." Confucius
26. "If you're offered a seat on a rocket ship, don't ask what seat! Just get on." Sheryl Sandberg
27. "Feeling confident – or pretending that you feel confident – is necessary to reach for opportunities. It's a cliché, but opportunities are rarely offered; they're seized." Sheryl Sandberg
28. "The worst days of those who enjoy what they do, are better than the best days of those who don't." E. James Rohn
29.
30. "The greatest teacher I know is the job itself." James Cash Penney
31. "Opportunity is missed by most people because it is dressed in overalls and looks like work." Thomas A. Edison
32. "The beginning is the most important part of the work." Plato
33. "The only place success comes before work is in the dictionary." Vince Lombardi
34.
35. "Far and away the best prize that life has to offer is the chance to work hard at work worth doing." Theodore Roosevelt
36. "Once you start working on something, don't be afraid of failure and don't abandon it. People who work sincerely are the happiest." Chanakya
37. "Every noble work is at first impossible." Thomas Carlyle
38. "Whatever your life's work is, do it well. A man should do his job so well that the living, the dead, and the unborn could do it no better." Martin Luther King, Jr.
39. "I know you've heard it a thousand times before. But it's true – hard work pays off. If you want to be good, you have to practice, practice, practice. If you don't love something, then don't do it." Ray Bradbury
40. "Never continue in a job you don't enjoy. If you're happy in what you're doing, you'll like yourself, you'll have inner peace. And if you have that, along with physical health, you will have had more success than you could possibly have imagined." Johnny Carson
41. "What you are will show in what you do." Thomas A. Edison
42. "Give yourself something to work toward – constantly." Mary Kay Ash
43. "For me, every day is a new thing. I approach each project with a new insecurity, almost like the first project I ever did. And I get the sweats. I go in and start working, I'm not sure where I'm going. If I knew where I was going I wouldn't do it." Frank Gehry
44. "Every man's work, whether it be literature, or music or pictures or architecture or anything else, is always a portrait of himself." Samuel Butler
45. "No one can arrive from being talented alone, work transforms talent into genius." Anna Pavlova
46. "I can't imagine anything more worthwhile than doing what I most love. And they pay me for it." Edgar Winter
47.
48. "There are no secrets to success. It is the result of preparation, hard work, and learning from failure." Colin Powell
49. "We are at our very best, and we are happiest, when we are fully engaged in work we enjoy on the journey toward the goal we've established for ourselves. It gives meaning to our time off and comfort to our sleep. It makes everything else in life so wonderful, so worthwhile." Earl Nightingale
50. "Winners embrace hard work. They love the discipline of it, the trade-off they're making to win." Losers, on the other hand, see it as punishment. And that's the difference. Lou Holtz
Love this article? Share it!