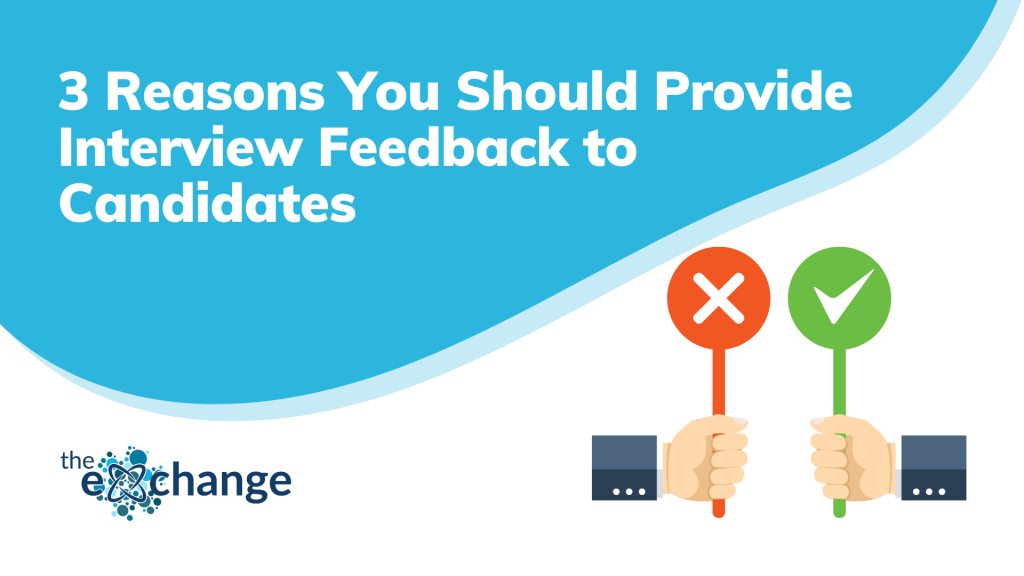 3 Reasons You Should Provide Interview Feedback
When it comes to recruitment, we all know how much effort goes into arranging an interview. The recruiter has to take a brief from the company, source relevant CVs, speak to the candidates and find out whether they are interested in the role. Discussing the position involves describing the job specification in depth, along with information about the business, the salary and package, the location and other details. Following this, after coming up with a shortlist of relevant CVs suitable for the role, they are sent over to the client, who will then review them and decide which ones they like the sound of and would like to invite for an interview. And this is just the beginning…
When it comes to actually arranging, scheduling and prepping candidates for interviews, the candidates will, understandably, be quite nervous (or excited – or both!) The interview process can be an emotional rollercoaster for job seekers. However, when it comes down to a candidate being chosen for the job, this, unfortunately, means that others will need to be told they didn't get it. This, in itself, is disappointing enough; however, from time to time this is not the worst part of the recruitment process.
Feedback – we have all been for interviews, and we all know what it's like to not be offered a job we've set our hearts on and prepped for. However, from time to time the worst part about being rejected isn't the rejection itself, but the lack of feedback from the company you interviewed with.
Here are three reasons why interview feedback is important:
1. Feedback can help candidates get another job
Some candidates may not be right for your business but could be perfect for another company. Giving constructive, detailed feedback can help them in future interviews; who knows, your advice might help them find another role elsewhere.
2. It is great PR for your business
Word of mouth is a powerful thing, and if a company fails to provide interview feedback, candidates are sure to let people know (we've all seen people airing grievances about businesses on LinkedIn!) However, detailed and useful interview feedback can be an extremely effective marketing tool for your company.
3. It doesn't take up as much time as you think
A lot of people think providing interview feedback can be time-consuming, but this doesn't have to be the case. It's common practice to make notes during interviews, so write these notes up into a few sentences following each interview and this can be your feedback.
Love this article? Share it!