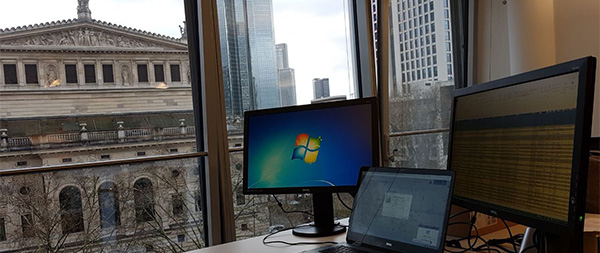 Evolution opens 6th global office in Frankfurt
We are thrilled to announce the opening of our newest office in Frankfurt, Germany, following another record year for the business in 2017.
The new Frankfurt division will be our second office based in Germany, where our first international branch opened in Magdeburg in 2010.
With two offices in the UK, two in APAC and now two in Germany, our global reach continues to grow.
Marc Schaefer, Evolution's Contracts Manager now based in Frankfurt, said: "We are thrilled to have been able to open another office in Germany. The IT jobs market is rapidly growing worldwide, so the continued growth for Evolution means we will be able to help even more businesses find the best staff, and professionals working in the industry find new roles."
If you are interested in finding an IT job in Germany or you would like help with recruiting IT staff for your business, check out Evolution Germany website.